Firefighters Warn People Not To Sterilize Face Masks In The Microwave
By Bill Galluccio
April 22, 2020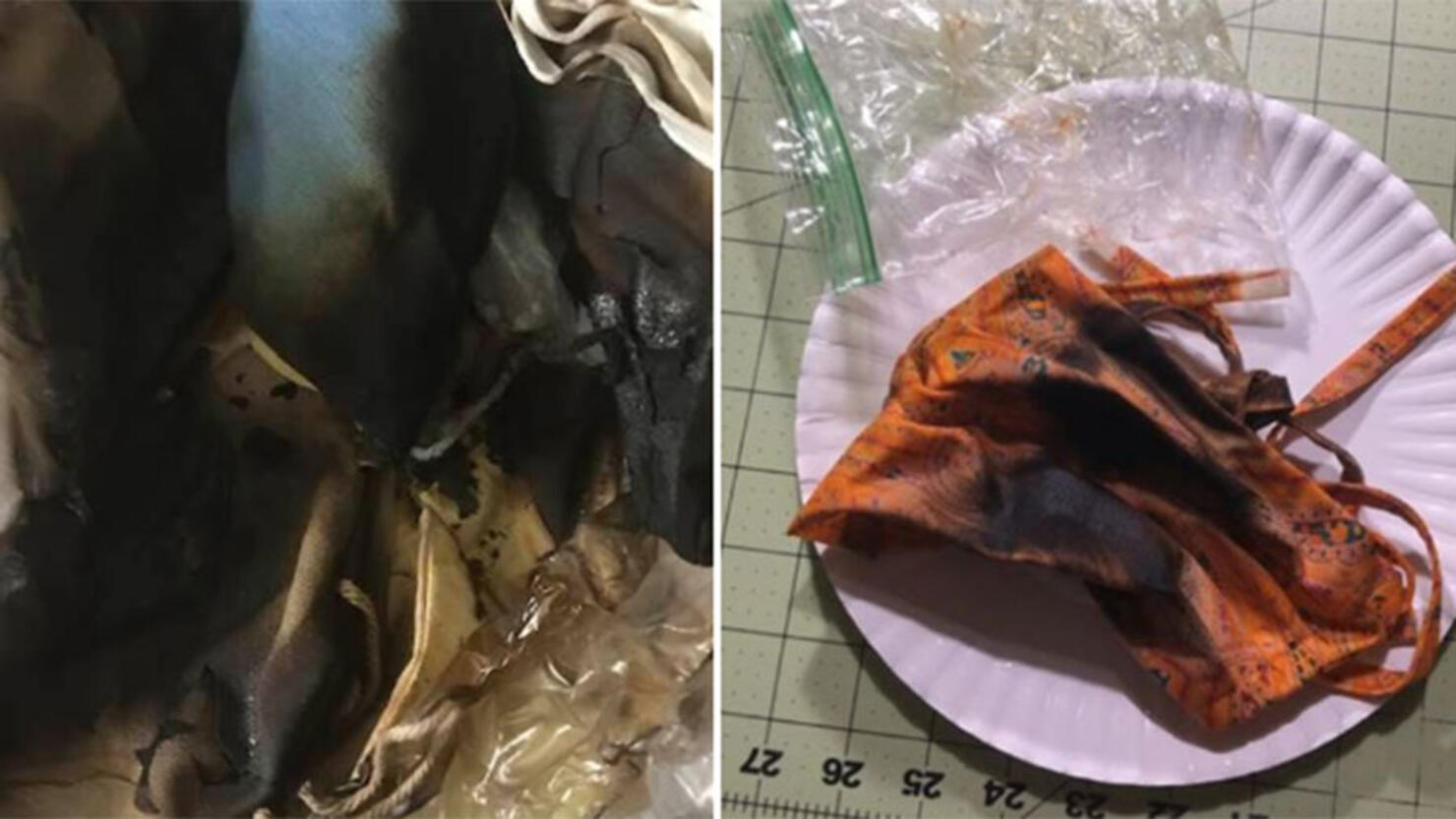 While many people microwave their sponges to kill the bacteria trapped inside, firefighters are warning people not to do the same thing with their coronavirus face masks. Although it is safe to microwave a wet sponge (though the science is unclear if it really helps), masks are not microwave-safe and could quickly spark a fire.
Fire departments across the country are already dealing with an uptick in kitchen fires due to people cooking at home, and they are now issuing warnings after receiving reports of fires started by microwaved masks.
The New Hampshire State Fire Marshal's Office shared two photos of burnt face masks and issued a warning about the practice on Facebook. They explained that cloth masks can overheat and catch on fire, while disposable masks contain metal, which could start sparking and cause a fire. Instead, people should just put their used masks in the washing machine.