Thomas Rhett Debuts Chilling New Song 'Ya Heard'
By Blake Taylor
April 23, 2020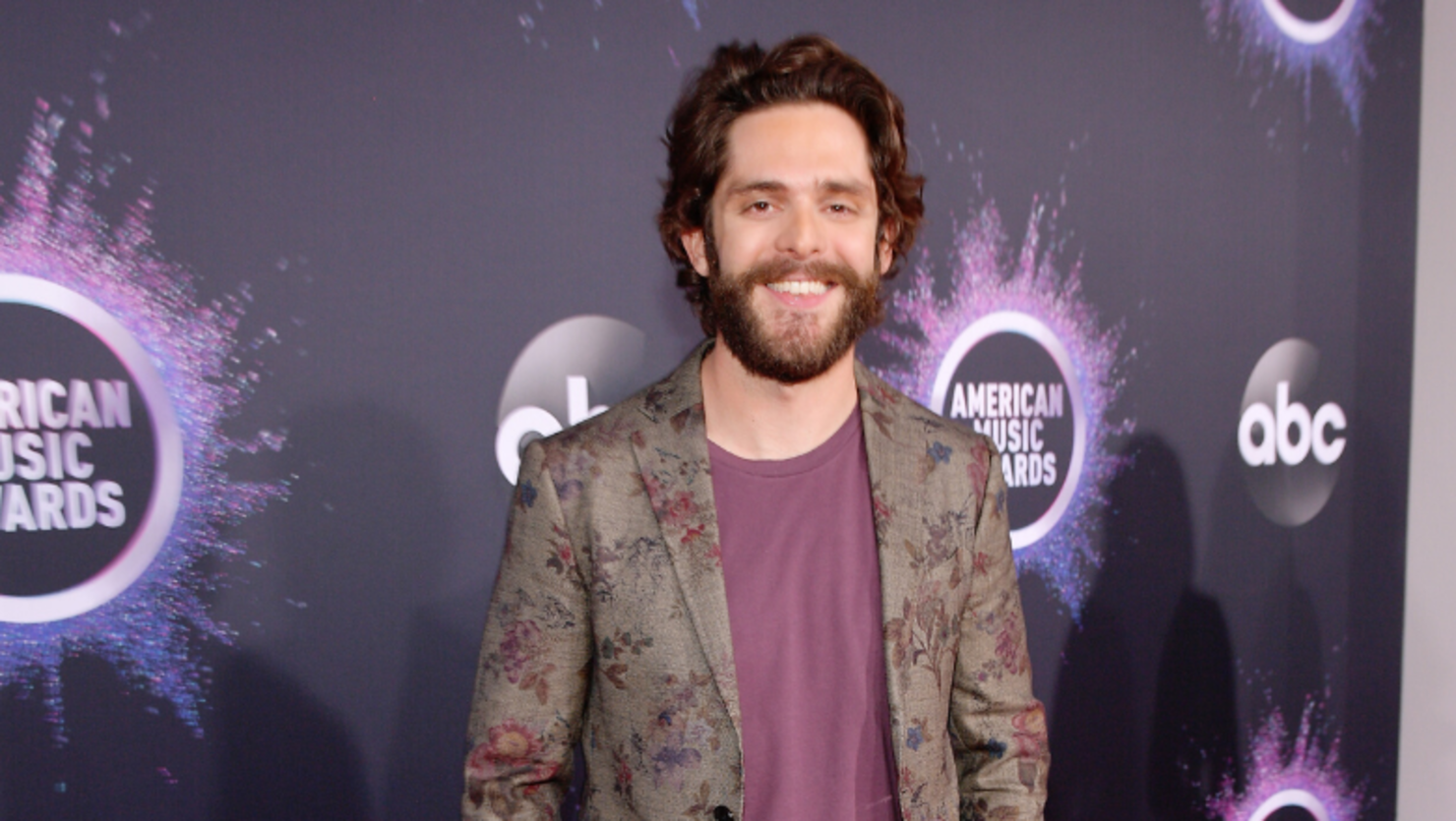 Thomas Rhett is on a roll as he continues to share new songs with fans amid the coronavirus pandemic. The country singer's most recent new song debut will send chills up your spine.
The song titled, "Ya Heard" finds Rhett singing of three important facets of his life including marrying his wife Lauren Akins, becoming a country singer, and having children. Each verse Rhett looks at his life and recognizes that God heard his prayers all along. Arguably the most stirring part of the song comes in the final verse as Rhett sings about infertility and he and Lauren's story of adopting Willa Gray then finding out they were pregnant with Ada James.
"People say you've got a way of being pretty funny while you make us wait, cause I look at these babies crawling up on me, the ones that I bothered you about since I was 23, ya I know that I wasn't wasting breath or words cause I look at them and I look at her, more than I deserve yeah I'm pretty sure ya heard," Rhett sings.
Take a listen to the poignant song, "Ya Heard" below.
"Ya Heard" comes a few days after Rhett debuted another new song called, "What's Your Country Song?" In the song, Rhett asks listeners what songs shaped them throughout their life referencing classics like Merle Haggard's "Mama Tried," Alan Jackson's "Drive" and "Chattahoochee," and George Strait's "All My Exes Live in Texas."
Last month, Rhett released an uplifting new song, "Be A Light" featuring Keith Urban, Reba McEntire, Hillary Scott and Chris Tomlin. The song, written by Rhett alongside Josh Miller, Josh Thompson and Matt Dragstrem, offers a message of hope and encouragement in these difficult times.
Proceeds from "Be A Light" sales go to benefit the MusiCares COVID-19 Relief Fund. This fund goes towards members of the music industry who are currently suffering from the coronavirus and those out of work due to the pandemic.
Photo: Getty Images