Bret Michaels To Release Audio/Visual Memoir In May
By Andrew Magnotta @AndrewMagnotta
April 24, 2020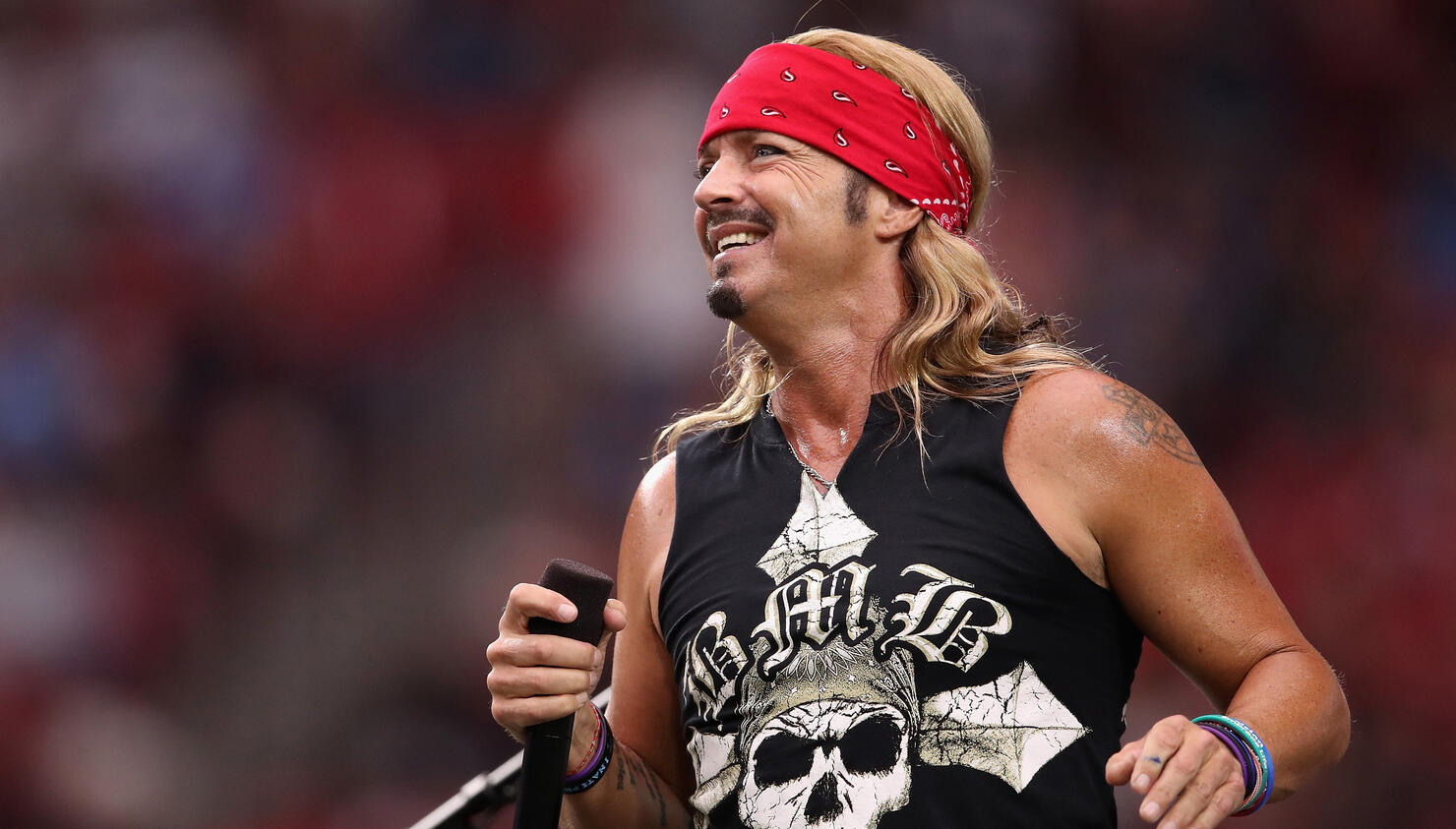 Poison frontman Bret Michaels has announced the release of his first book, a uniquely packaged autobiography available May 12.
Bret Michaels: Auto-Scrap-Ography is a reinvention of the memoir format as both a hardcopy digital book and an e-book. It was handwritten by Michaels and it includes both still and moving images — all time-stamped — to detail the world-famous singer's journey with raw sincerity.
The book covers the ups and downs of Michael's career, personal life and health, from his "humble beginnings" in small-town Pennsylvania to almost this very day.
Pre-orders are available now at ShopBretMichaels.com.
The first edition of hardcover prints have sold out, and due to the COVID-19 pandemic, it's unclear when production of new copies will resume. Fans desperate for some reading material to get them through this period of isolation are encouraged to download the digital e-book version.
"First and foremost, the health and well-being of your family is most important," Michaels said. "When the May 12th on-sale date was announced back in December 2019, no one knew would be a global pandemic. With the stay at home orders, fans have been clamoring for us to move the release date up—but keeping our workers safe is my highest priority, and it would have been impossible to do that without endangering their lives. I am in the highest risk category and am staying home and following the guidelines—as we all should."
As a type-one diabetic, Michaels himself is staying safe at home. He urges fans to do the same.
Michaels canceled some appearances this past winter due to concerns over the virus, and like many people he's hopeful but unsure if the band's summer tour supporting Mötley Crüe and Def Leppard will move forward as scheduled.
Photo: Getty Images