Fall Out Boy Share New Cartoon Series 'Mondo Trasho 3042'
By Katrina Nattress
April 24, 2020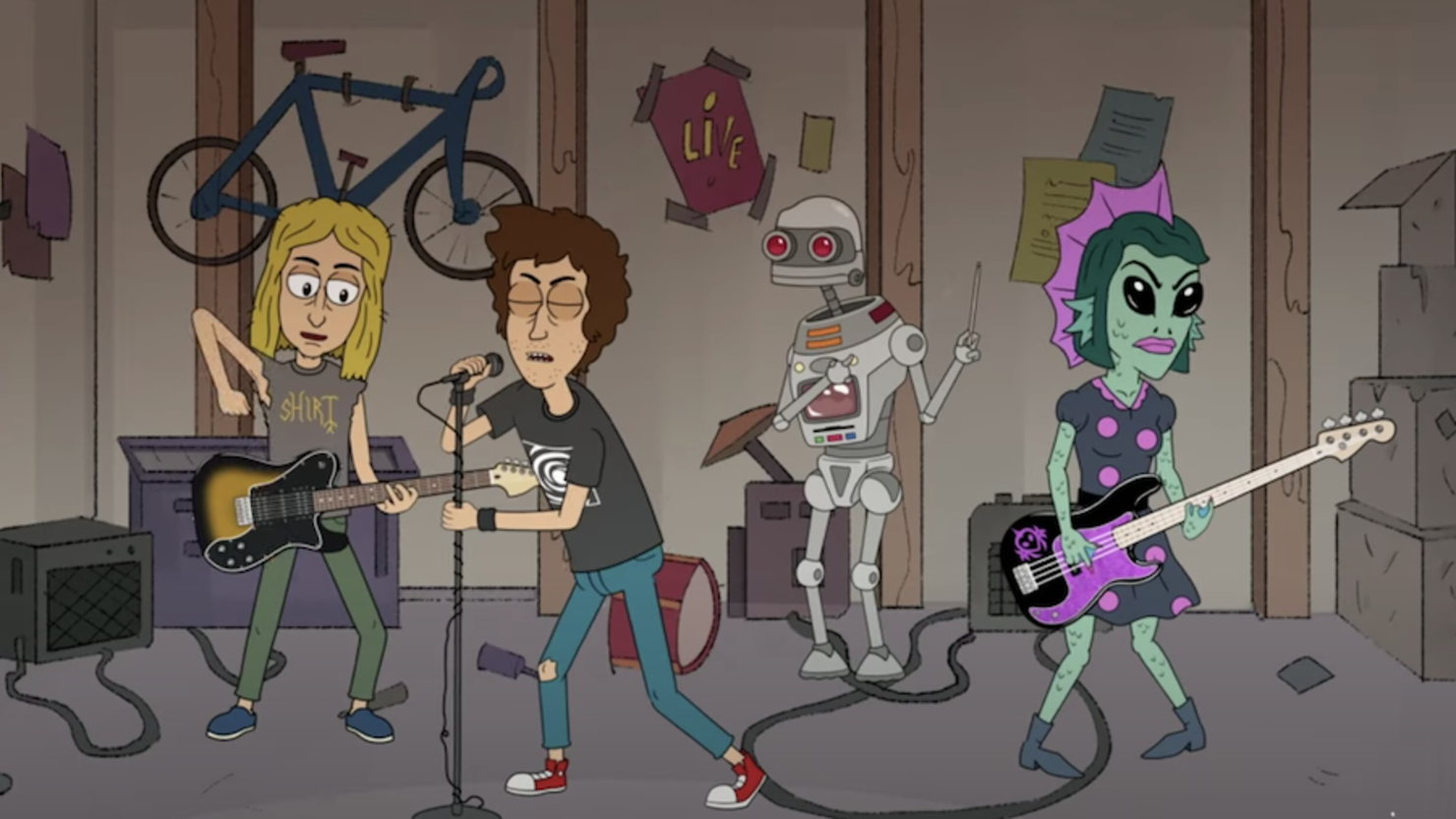 Apparently music isn't the only thing Fall Out Boy is good at making. On Friday (April 24), the band not only announced it made a cartoon series called Mondo Trasho 3042, but also premiered all 10 episodes on YouTube. "Joe [Trohman, guitarist] got together with some friends to work on a cartoon," FOB revealed on Instagram. "They considered pitching it around to different places, but decided to release it during these crazy times for your enjoyment. @MondoTrasho3042 is the brainchild of Joe, scored by both @patrickstump + Joe, and produced by @petewentz."
The cartoon follows the wild adventures of a band called Mondo Trasho and is set in, you guessed it, the year 3042. It stars Home Movies and Metalocalypse creator Brendon Small, and comedian Brian Posehn. Watch all episodes below.
The new creative endeavor shouldn't come as too much of a surprise. Last Year, Pete Wentz collaborated with Snapchat to produce a show called Everything's Fine and divulged that he and blink-182's Mark Hoppus created a cartoon called Bronze Blue that unfortunately never saw the light of day. This also isn't Patrick Stump's first scoring project. He also wrote the soundtrack for a bizarre horror film called The Banana Splits Adventure Hour.
Photo: YouTube