Keith Urban Says He's Staying 'Creative' While Quarantined With His Family
By Blake Taylor
April 25, 2020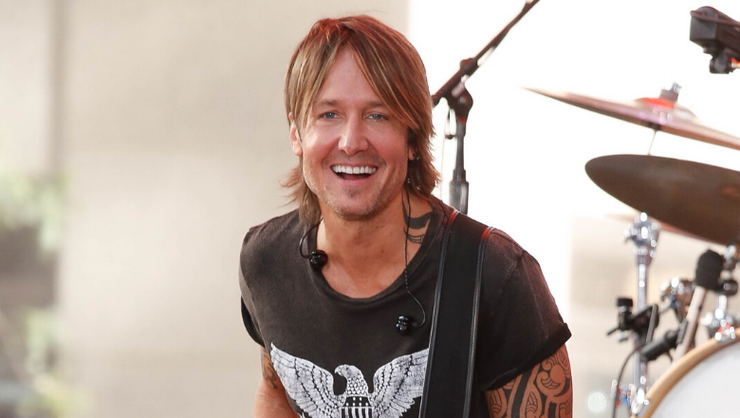 Keith Urban, who is quarantining at home with his wife, Nicole Kidman and their daughters, Sunday, 11, and Faith, 9, recently shared an update on how the family is doing while stuck at home.
"Someone the other day called me and said, 'How are you doing?' and I'm like, 'Could we start with an easier question?'" Urban told Entertainment Tonight. "That used to be just an innocuous greeting and now it's got so much gravitas. We're all good, the family's good."
He adds, "Everyone's healthy and staying active."
Urban continues on to share how his family's creativity has been key for him in this time. "I guess no matter what you do or where you are, somehow we've got to keep staying as creative as we possibly can- so a guy like me doesn't go crazy," he explained." [We are] just being creative as a family with how we use out time and help other people in any ways we can do, even if it is something like an at-home concert. It's out little bit to try and help out."
In addition to his at-home concerts, Urban also released new music for fans to enjoy. His brand-new song, "Polaroid" was shared on Friday (April 24) along with the music video.
The nostalgic track finds Urban looking back on an old polaroid photo admitting, "The night it was taken, I didn't have a clue / That someday I'd be something more than just a boy in a Polaroid with you."
Urban says he felt an immediate connection with the lyrics as it brought him back to a specific moment in his own life. "I really connected with the song," he says. "I used to have this house that I lived in with a few guys in my band and at some point, someone gave us this polaroid camera. We used it to take pictures of everybody and everything - crazy stuff that happened. We had all fo them posted on a big board and I so clearly saw that the minute I heard the song."
"Polaroid" follows Urban's current single, "God Whispered Your Name." Take a listen to the new song in the video below.
Chat About Keith Urban Says He's Staying 'Creative' While Quarantined With His Family