Beyonce Joins Megan Thee Stallion On New 'Savage' Remix: Listen
By Lauren Crawford
April 29, 2020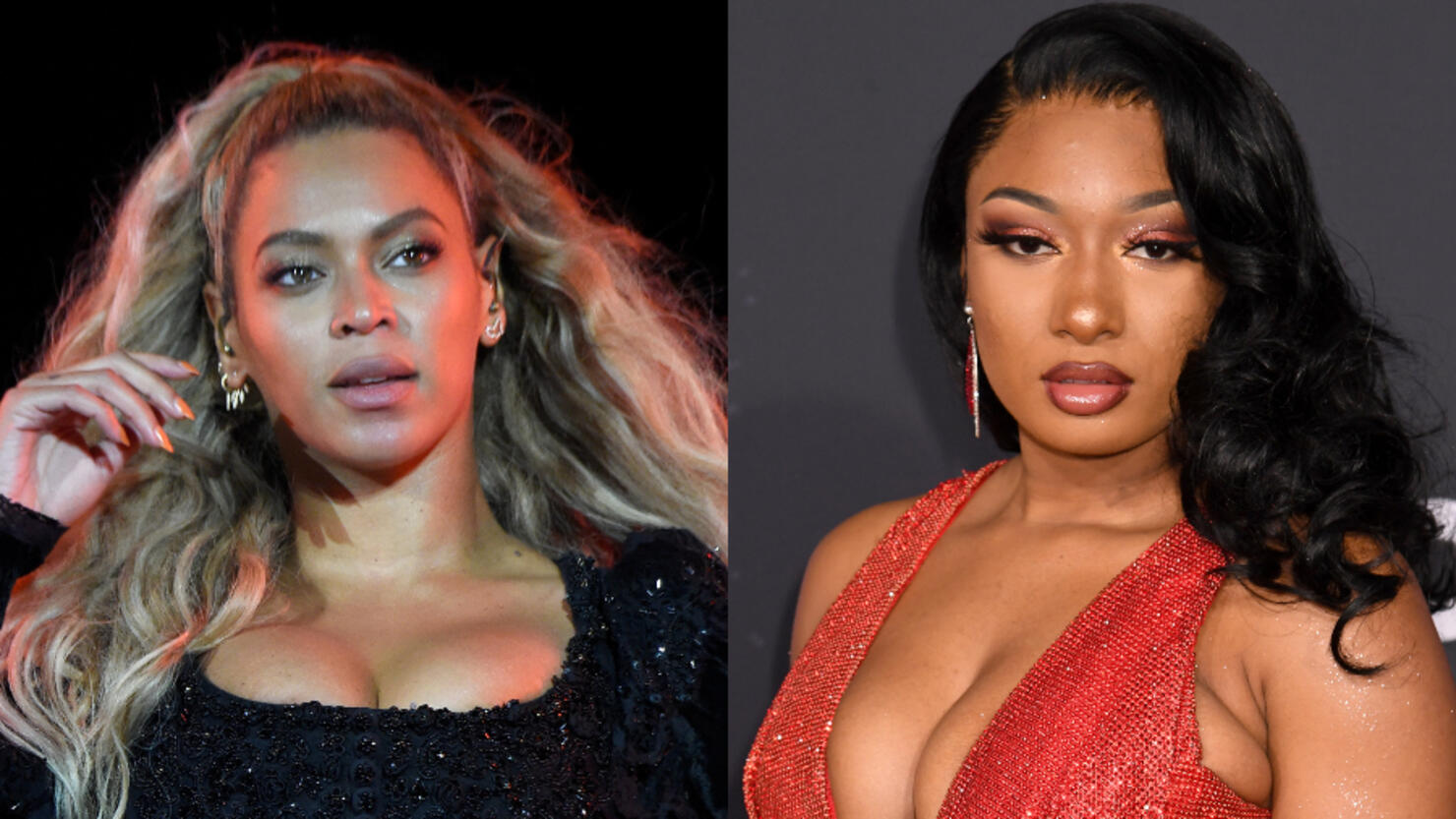 Ring the motherf**kin alarm! Beyoncé just hopped on a remix of Megan Thee Stallion's "Savage" and it's, for lack of a better phrase, SAVAGE AF.
Meg announced the surprise collab with her fellow H-Town hottie on Instagram Wednesday (April 29), writing, "I'm literally crying 😭 being from HOUSTON MF TEXAS this sh*t means EVERYTHING to me !!!! SAVAGE REMIX FT THE QUEEN @BEYONCE OUT NOW! All the artist proceeds of the song goes to @breadoflifehou to support our city during this pandemic! 🤘🏽🤘🏽🤘🏽 HOTTIES WE UP 🔥🔥🔥🔥🔥 🐎🐎🐎🐎🐝🐝🐝🐝🐝."
Beyoncé offers up multiple verses on the track, taking no prisoners with each bar and even name-checking Tik-Tok, and the adult subscription content service OnlyFans. (Just call her MC Bey, okay?).
Bey also mentions her mother Tina Knowles at one point, crediting her for making her a savage. "Please don't get me hyped (I'm hyped), write my name in ice (Ice)/ Can't argue with these lazy b*tches, I just raised my price/ I'm a boss, I'm a leader, I pull up in my two-seater/ And my momma was a savage, think I got this sh*t from Tina," Bey raps.
Staying in line with her original version, Megan brings her usual unapologetic bars and smooth Southern cadence to the remixed track.
All proceeds from the "Savage" remix will benefit Bread Of Life's COVID-19 relief efforts in Bey and Meg's hometown of Houston.
As fans know, Beyoncé's BeyGOOD organization recently announced a $6 million donation to coronavirus relief in partnership with Twitter CEO Jack Dorsey's #startsmall.
Photo: Getty Images