Jay Cutler Is 'Upset' By Kristin Cavallari's Request For Primary Custody
By Hayden Brooks
April 29, 2020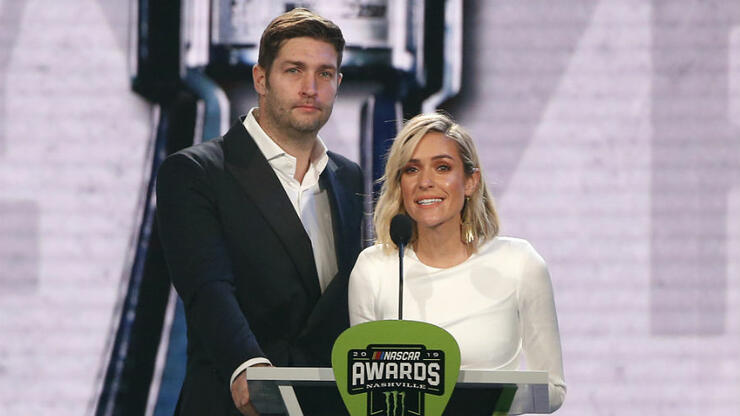 Kristin Cavallari and Jay Cutler are no longer on the same page, according to a source close to ET.
In a new report from the celebrity gossip outlet, an insider revealed that the former couple, who announced their decision to divorce on Sunday (April 26), has quickly lost any good momentum after the E! reality star requested primary custody of their three children: Camden, 7, Jaxon, 5, and Saylor, 4. "Kristin and Jay planned to keep everything amicable, but that's not the case anymore," the insider explained of the divorce doc filing. "Kristin filing for primary physical custody upset Jay. He loves his children more than anything and thinks the couple should be reasonable and split custody."
Things apparently got worse when the former MTV starlet expressed interest in moving back to the west coast. "Kristin has made comments about possibly moving back to L.A., which is also a concern of Jay's, as home for the family is currently Nashville," the source added.
Cavallari requested primary custody of the children, with visitation rights for Cutler and an agreement that the former NFL star pays for the children's health insurance and maintains a life insurance policy with her name listed as the sole beneficiary. Meanwhile, Cutler is asking for joint custody of their children and equitable distribution of the marital assets.
"With great sadness, after 10 years together we have come to a loving conclusion to get a divorce," the couple wrote in their announcement posts. "We have nothing but love and respect for one another and are deeply grateful for the years shared, memories made, and the children we are so proud of. This is just the situation of two people growing apart. We ask everyone to respect our privacy as we navigate this difficult time within our family."
Chat About Jay Cutler Is 'Upset' By Kristin Cavallari's Request For Primary Custody