Metallica Is Considering Making A 'Quarantine Record'
By Andrew Magnotta @AndrewMagnotta
April 29, 2020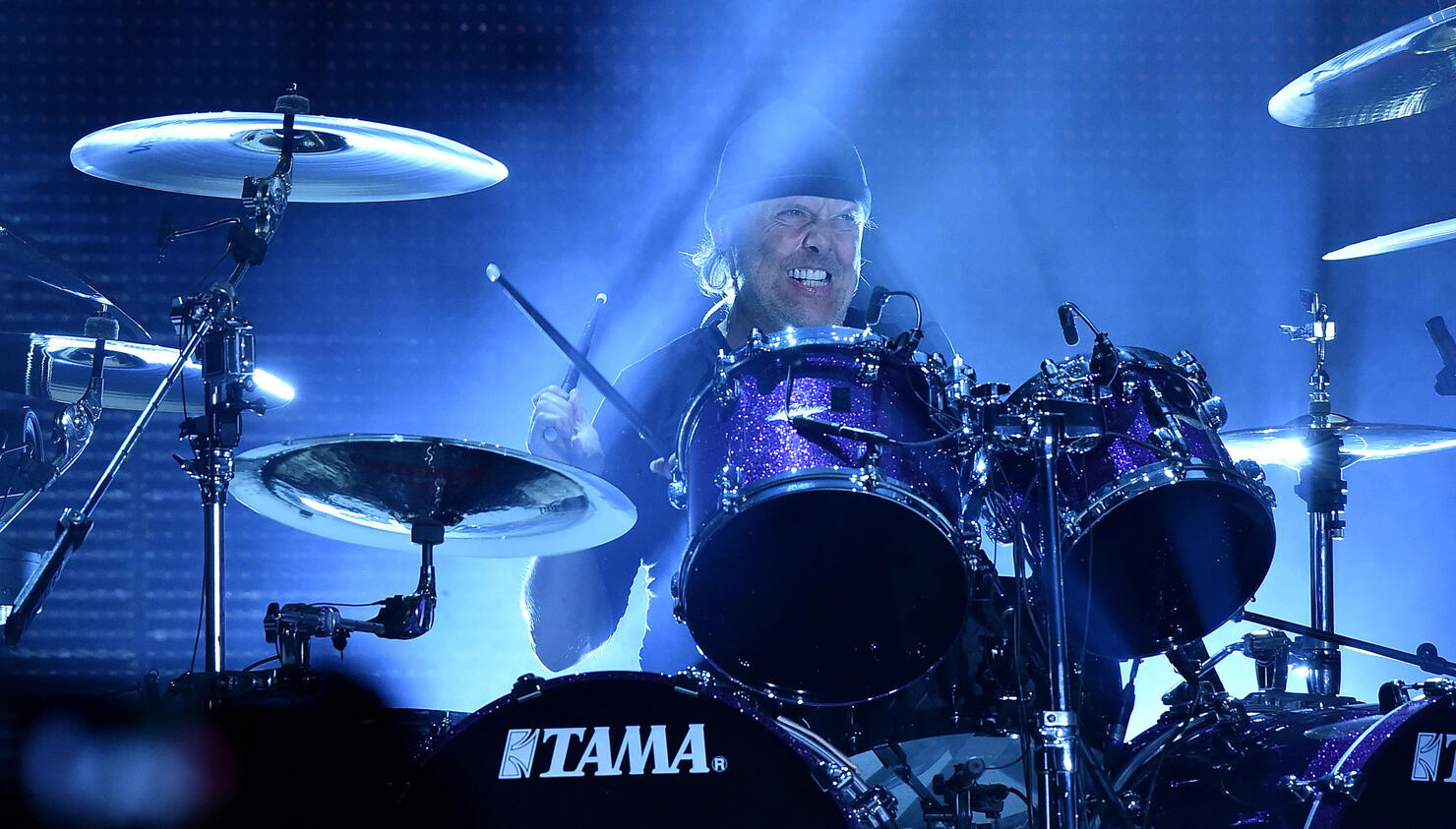 As more people settle into working from home and connecting with family and friends via the Internet, even Metallica is rethinking its creative process.
Drummer Lars Ulrich explained in a recent conversation with Salesforce CEO Marc Benioff that he and his bandmates connect at least once a week via Zoom video conference to discuss all things Metallica.
With the band's touring plans on hold, Metallica is looking at the social distancing paradigm as a new challenge and as good an excuse as any to work on new music.
"The people that make all the software and all the stuff that we use to record are sitting right now trying to figure out how Lars and James [Hetfield] and Kirk [Hammett] and Rob [Trujillo] can make a Metallica record from four different locations from four different states," Ulrich said. "That's obviously something that we're circling and we're very excited about."
With the band's touring plans in doubt due to the pandemic, Ulrich says the band can't do much but get ideas together for the time. How far it goes remains a question mark.
"Will there be a Metallica quarantine record?" Ulrich wondered. "I can't tell you because, again, I don't know how long the quarantine will last. But if you and I and the rest of the world is still sitting here six months from now, a year from now, I'd say there's a very good chance."
Metallica has been doing its part to keep fans entertained with its #MetallicaMonday archival concert series. Each Monday at 8 p.m. Eastern, the band streams an old concert via its YouTube channel to raise money for COVID-19 relief.
This week's concert was from the third show of Metallica's 'Wherever I May Roam' tour in support of the Black Album in 1991.
PhotoL Getty Images