Jack Osbourne Says An 'Osbournes' Reboot Would Cost Him A Ton In Therapy
By Andrew Magnotta @AndrewMagnotta
May 1, 2020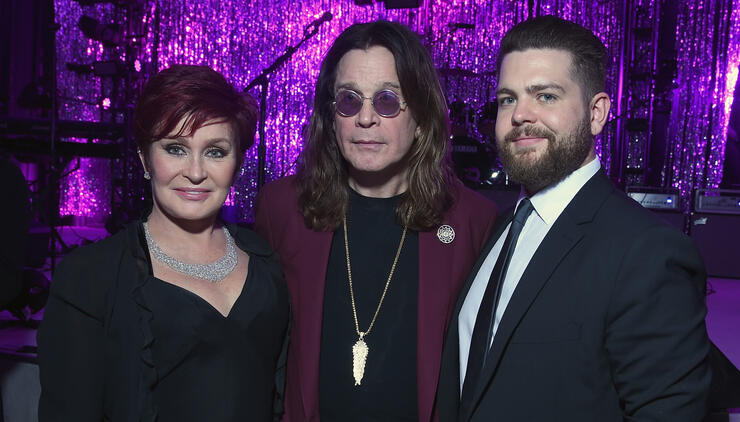 Jack Osbourne confirms that his family has been approached about reviving its beloved early-2000s MTV reality show, The Osbournes.
He was asked about a potential return to television in a recent interview with Variety. His comments echo statements made by his sister Kelly last fall, who revealed that the family is approached annually about bringing the show back.
"I would be lying to say the conversations haven't been coming up recently," Jack said. "I think nostalgia is such a huge, hot-button word right now. You look at all these shows coming back from 20 years ago. The only thing, and what I struggle with, is we don't all live together. One thought I've had is, why don't we all just move in together for two months? It's 20 years later; we're all moving back into the house together."
The Osbournes provided the template for dozens of hit reality series that followed it. But while Jack and Kelly look back fondly on it now, they've been open about how they struggled with becoming famous during some of their most awkward teenage years.
A reprise would come with a hefty price tag for Jack: "I guess when someone pays me a hell of a lot ... because the amount of therapy I'm going to have to buy into after that is going to be monstrous."
According to Kelly, the family had never been closer to accepting an offer for a reboot than last year. Ultimately, she's not convinced it's a good idea, especially on account of Jack's children.
"My brother's got three kids," Kelly said. "Do we want that life for them without them being old enough to choose if they want to do it or not like my brother and I were?"
While Ozzy is happy leaving The Osbournes in his past, he says he also doesn't regret doing it or how he was presented.
Sharon's feelings on the show are multifaceted.
On one hand, she says the four seasons are like home videos in some respects, and she loves that the show revealed her husband's sense of humor. But the attention from the show was also hard on her children, and she's had no regrets about ending it when they did.
"It was getting too much, and I'm glad that we stopped it before social media became what it was, 'cause people can be so cruel," Sharon said. "The press were bad enough, but I can imagine peer groups of [Jack and Kelly's] online and what they would have said and done."
Photo: Getty Images
Chat About Jack Osbourne Says An 'Osbournes' Reboot Would Cost Him A Ton In Therapy