Kenny Chesney Drops Highly Anticipated New Album, 'Here And Now'
By Blake Taylor
May 1, 2020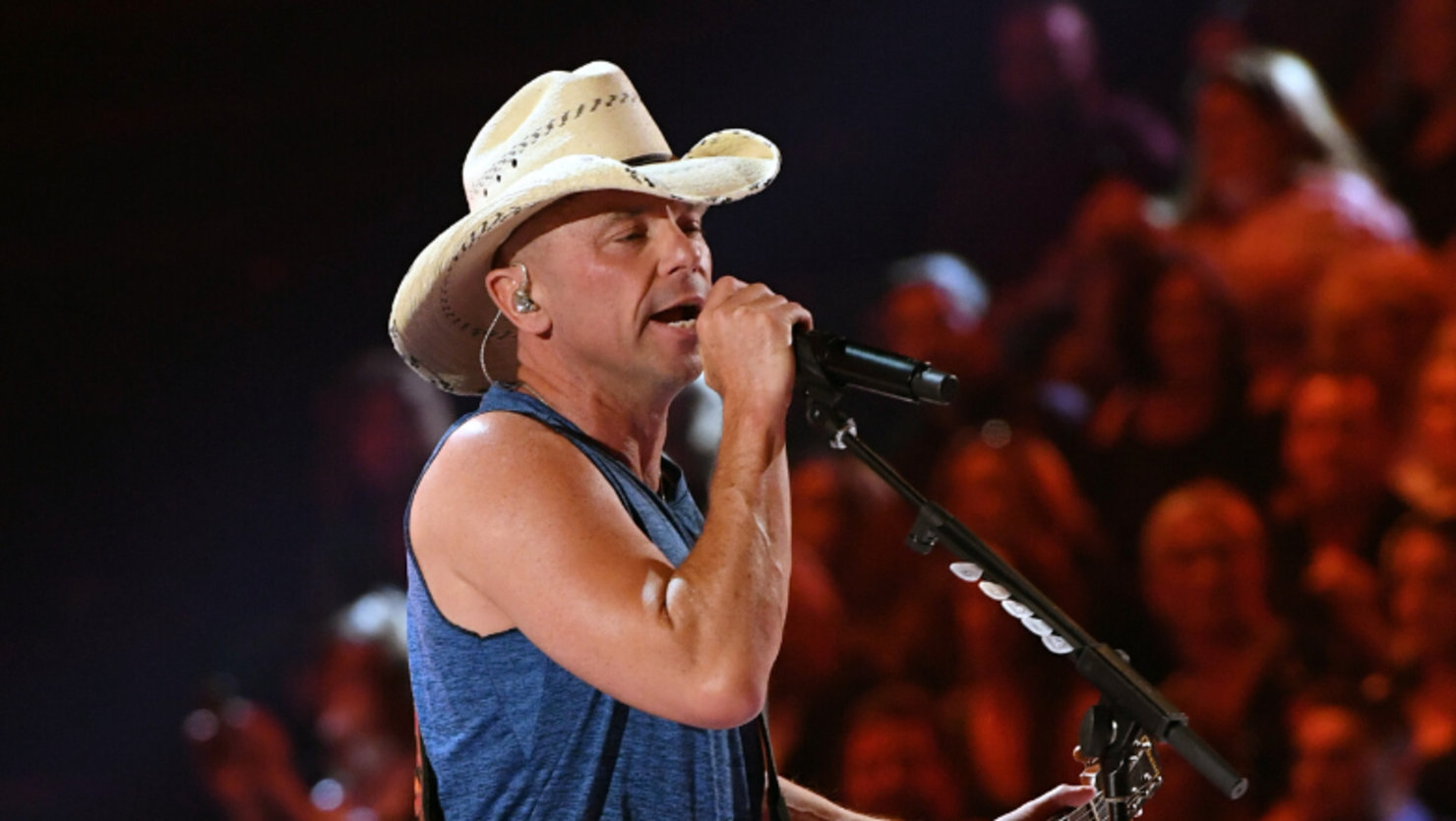 Kenny Chesney's highly anticipated 19th studio album, Here and Now, is officially out as of Friday (May 1).
The 12-track project features a collection of songs from several talented songwriters including, Shane McAnally, JT Harding, Josh Osborne, Tom Douglas and more. The project finds Chesney reflecting on life, love, No Shoes Nation and more.
Following the album's release, Chesney turned to Instagram to share a message with fans. "I can't tell you how many time I've heard a song and thought, 'that's me,' he writes. "Through the years, I started to realize how important music is in all of our lives. It's a life raft, a coach cheering for you, a shoulder to cry on, a reason to take stock."
He continues, "When I'm listening to songs in the studio, actually putting a record together, I'm thinking about that. I'm thinking about Vibe Room conversations, people I meet moving around, the stories I'm told... the reasons people connect with the songs. @noshoesnation, there's a lot of life in this record. A lot of my life and a lot of yours. I hope you hear it and think 'that's me.'"
As Chesney celebrates his new album, it's important to him that his fans feel connected as well, even if it's from a distance. Later today (May 1), Chesney will host a live stream event where he'll play some songs and answer questions from No Shoes Nation.
"We're gonna play some songs, answer some questions, hopefully have some fun – and kick this album off the way that means the most to me: with No Shoes Nation in No Shoes Nation!" Chesney says.
"I always tell people No Shoes Nation is a country without borders, where everyone's welcome," he continues. "With Here And Now, we're taking that idea into a whole other dimension. So, come on! This album's a whole lot of people, places, moments we've all been, lived and understand. Let's get together and kick this album off right."
Chesney's live event will stream across all of Chesney's social media platforms and on KennyChesney.com. Fans can tune in to watch at 6 p.m. CT on May 1.
Here and Now is available now! Take a listen to the title track, "Here and Now" in the video below.