Kristin Cavallari Says Jay Cutler Tried To Withhold Money During Marriage
By Hayden Brooks
May 1, 2020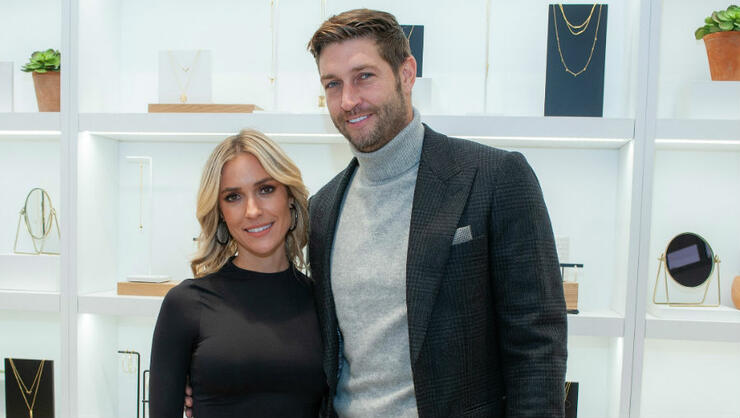 Kristin Cavallari and Jay Cutler's road to divorce is getting rocky.
It's been less than a week since the pair announced their decision to divorce, but reports of a soured romance continue on, particularly with new court documents obtained by Us Weekly, where the reality TV star, 33, claims the former NFL quarterback star, 37, tried to withhold money from her during their marriage while she was searching for a new home in Tennessee. In the docs, the Very Cavallari star claims Cutler "informed her that his attorney was going to stop her from purchasing the house she wanted" and that his lawyer "was going to tell their business manager to not release the funds" needed to purchase a separate home.
Things went south when Cavallari "refused to accept the settlement" because she felt it was an "unfavorable" amount since she already made "significant financial contributions to the marital estate." After turning down the proposed settlement, Cutler reportedly took extreme measures to make sure she didn't land the house that she had wanted.
"Kristin always knew that Jay was trying to keep some of his money from her," an insider told the celebrity gossip magazine. "She suspected this for a while and found some type of proof."
Meanwhile, Cavallari has requested primary custody of their three children, Camden, 7, Jaxon, 5, and Saylor, 4. Cutler is asking for joint custody and equitable distribution of the marital assets.
Chat About Kristin Cavallari Says Jay Cutler Tried To Withhold Money During Marriage