Tom DeLonge Says Little Girl's Viral 'Butthole' Song Was A Blink-182 Track
By Katrina Nattress
May 4, 2020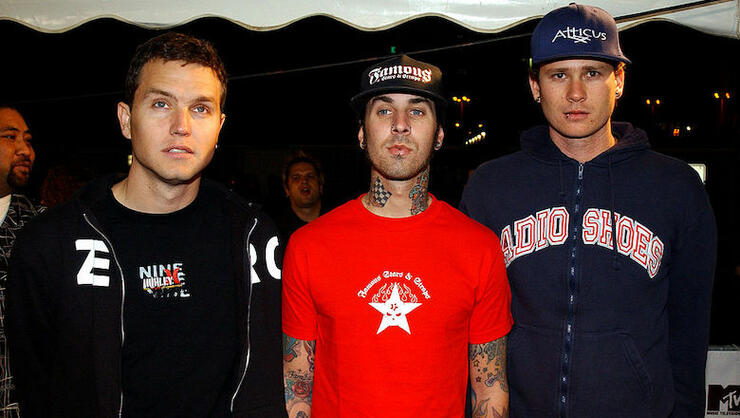 Times might be tough right now, but as long as little kids keep singing songs about buttholes we know everything is going to be alright. Over the weekend, actress/musician Lisa Rieffel shared a video on Twitter that shows her young daughter playing a new song she wrote: "I Wonder What's Inside Your Butthole." Naturally, it went viral.
When Tom DeLonge saw the clip, he thought the content sounded familiar. "This is an early @blink182 song. She owes us money," he quipped. With lyrics like "I wonder what's inside your butthole / Maybe there are astronauts / Maybe there are aliens / All inside your butthole," it honestly does sound like something blink-182 era Tom would write.
See Tom's tweet and listen to our new favorite song below.
Speaking of astronauts and aliens, the U.S. Navy recently published three videos DeLonge released months ago that prove UFOs exist.
He also documented footage of an unidentified light coming off the coast of Southern California while quarantining with his girlfriend Marie in his Encinitas, California home.
"We were the only ones on the beach last night as this light disappeared, reappeared, broke into three pieces and stacked vertically with one little red dot flying around the top and then disappeared for the rest of the evening," he wrote about the experience.
"This video doesn't show much, but we were up quite late watching the light dance about a half a mile to a mile off of the beach," he continued. "It was huge, and it was fiery orange."
Photo: Getty Images
Chat About Tom DeLonge Says Little Girl's Viral 'Butthole' Song Was A Blink-182 Track