Brad Paisley's Wife, Kimberly Williams-Paisley, Exposes His Messy Side
By Blake Taylor
May 6, 2020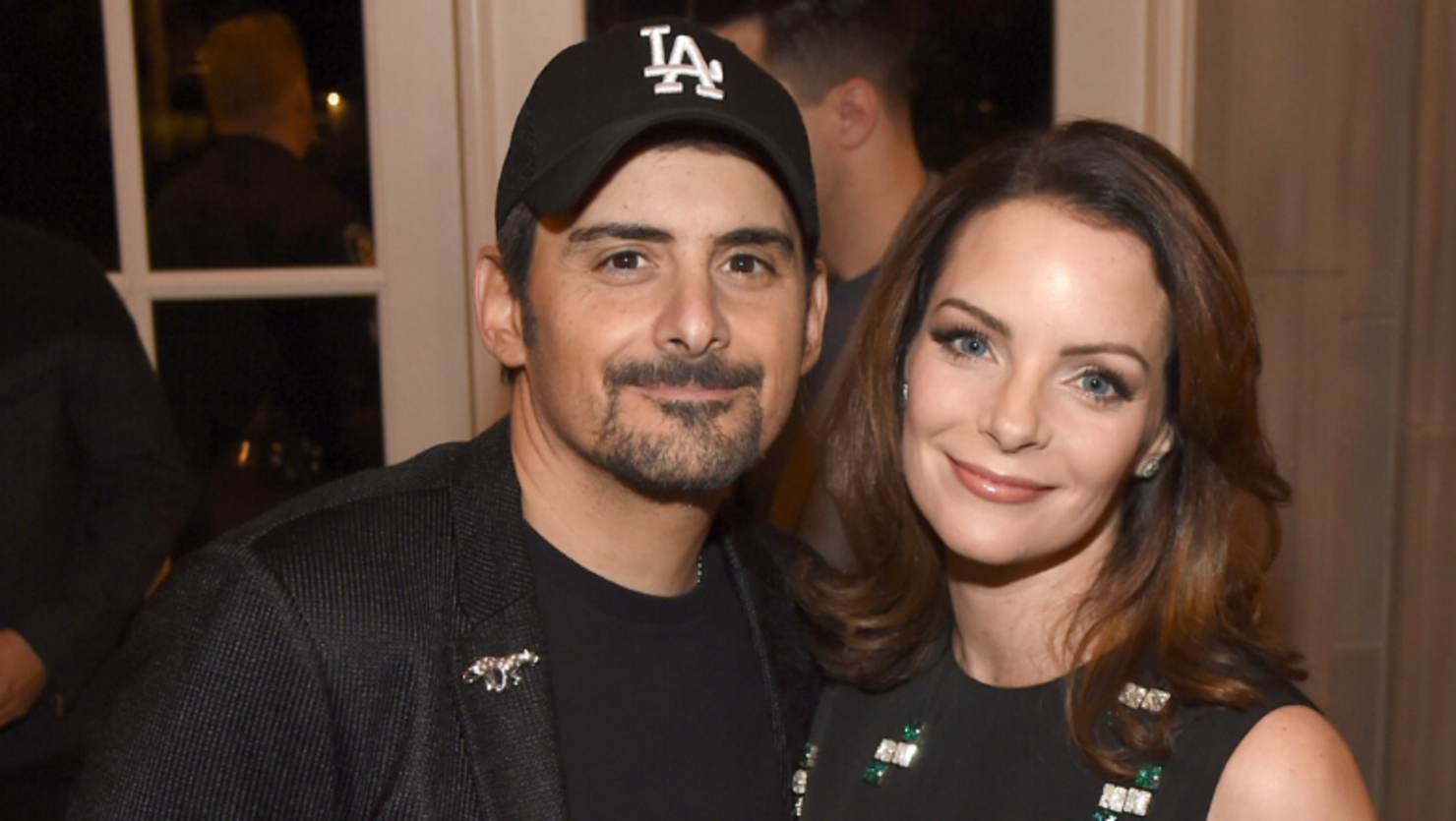 Brad Paisley's wife, Kimberly Williams-Paisley has revealed her husband's messy side. Over the weekend, Kimberly turned to social media to give her followers a tour of her husband's closet featuring large piles of clothes on the floor.
"I just want you guys to know what I'm dealing with," she began as Brad appeared asking, "What are you doing?"
"I'm sorry, but I just have to show them," she responded before capturing the floor of the closet. What is going on in the closet here? she asked. "It's organized," Paisley claimed. "This is the clean, over here. Those are clean, over here. Those are clean... Over here is the dirty, for sure. That's the clean that's the dirty."
Kimberly then questions her husband about the area of the carpet that appeared bare in the middle of the floor. "What happens in the little empty spot?," she asked to which Brad replied, "That's how you tell the difference. In the gap."
"Brad's closet, explained. #saturdayquarantine #mindthegap @bradpaisley #wereallinthistogether," she captioned the clip.
Brad and Kimberly have been keeping themselves and fans entertained while quarantined. Last month, Kimberly shared a video of her husband helping color her hair.
In the clip, Kimberly appears a bit nervous as Brad shake the bottle to mix the solution. "I had no idea you colored your hair," Paisley remarks, adding, "I see no grey. When did you get a tattoo on your scalp?"
He continues on to apply the color to Kimberly's roots and jokingly tells her, "This is going to ruin everything I've worked toward in my image."
As the clip concludes, Kimberly shows her fresh hair color, which actually looks great. Check it out below.