Lady Gaga Announces New 'Chromatica' Album Release Date
By Paris Close
May 7, 2020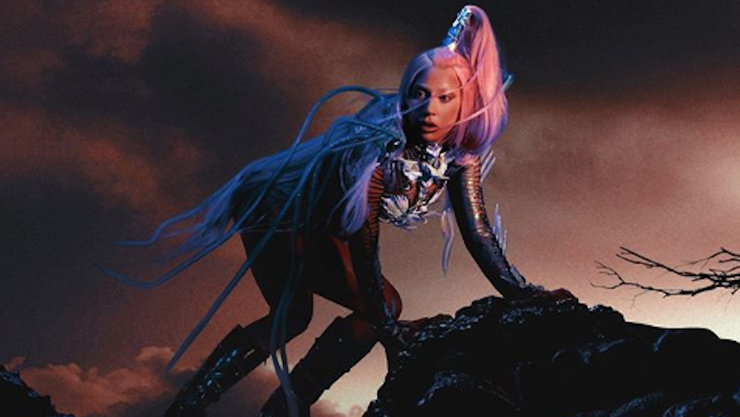 Lady Gaga just announced the new release date for her new album.
A month after pushing back her sixth studio album, Chromatica, initially slated to land on April 10, due to the coronavirus pandemic, Gaga has confirmed her latest LP will arrive just in time for summer. "The journey continues. You can officially join me on #Chromatica on May 29. ⚔️💓" Mother Monster captioned an Instagram post Wednesday (May 6).
The new arrival time is just the latest change the "Stupid Love" singer-songwriter has made ahead of her new music era. Last month, Gaga also unveiled new album artwork for Chromatica as well, doing away with the original all-pink design in lieu of a more robotic glam concept.
The album release date confirmation comes just weeks after Gaga unveiled the 16-song tracklisting for Chromatica, revealing highly-anticipated collaborations with pop star Ariana Grande on "Rain On Me," K-pop group Blackpink on "Sour Candy," and with legendary Elton John on "Sine From Above."
The anticipation surrounding Chromatica has reached a fever pitch with Little Monsters everywhere. Prior to the coronavirus outbreak, Gaga had revealed in March that she'd be supporting the effort on her six-date "Chromatica Ball Tour," the fate of which remains up in the air.
Not to mention, Gaga was also expected to make a surprise appearance at this year's Coachella festival, which has since been postponed due to the alarming concerns of COVID-19 exposure. "I had so many fun things planned for us to celebrate together," the "Born This Way" singer wrote on Instagram on March 24. "I had a secret Coachella set lined up, and a lot of other fun surprises, some of which I'm still planning to share with all of you very soon! 'Chromatica' is still very much on the way and I can't wait."
Photo: Instagram/Lady Gaga