Billie Eilish 'Just Can't Stop Listening' To The Strokes' New Album
By Katrina Nattress
May 8, 2020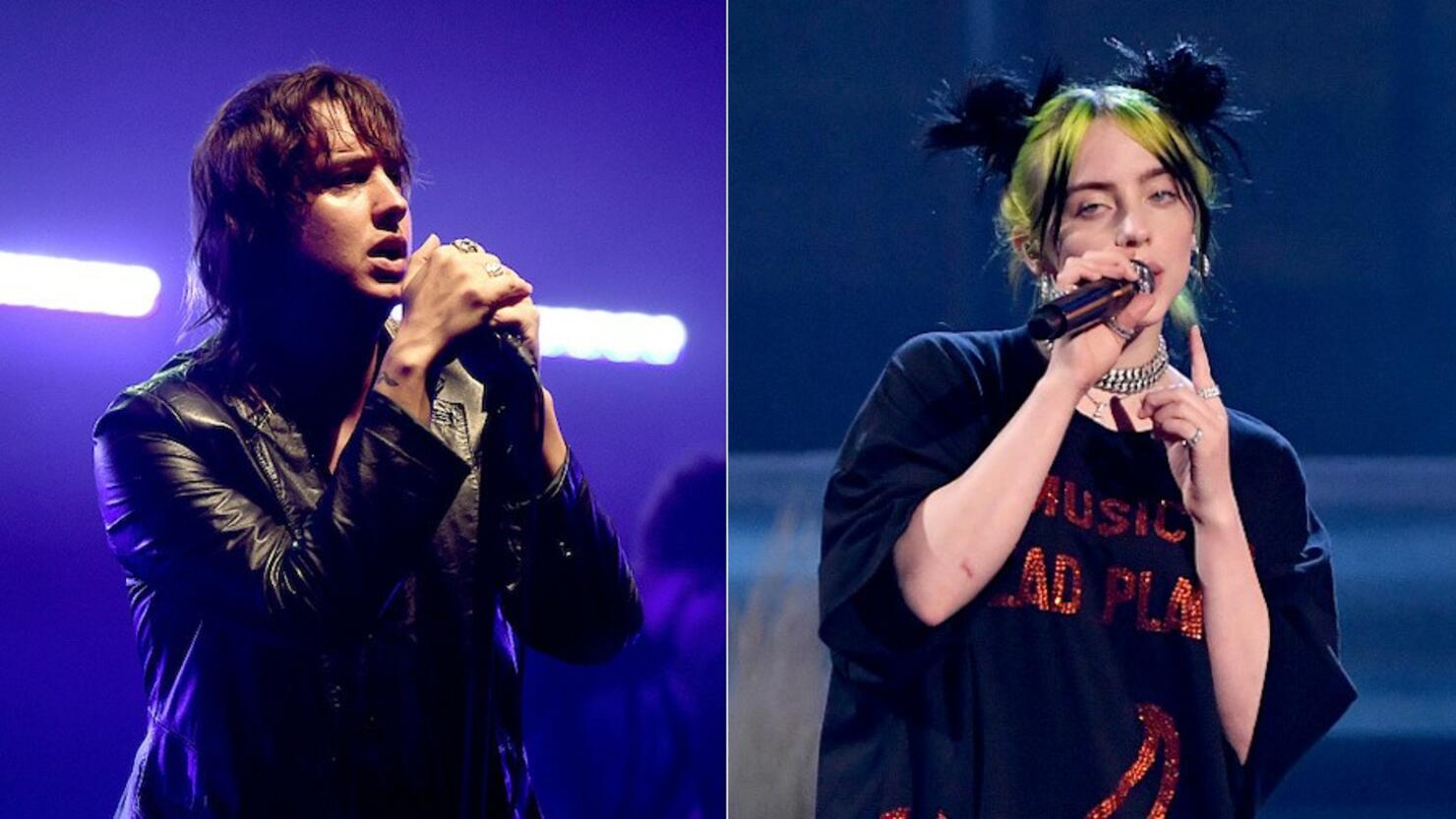 Billie Eilish "just can't stop listening" to The Strokes' new album, and that's saying a lot coming from her.
During a recent interview (via NME), the pop star divulged that though she's sometimes a little lazy when it comes to checking out new music, her brother FINNEAS turned her on to The New Abnormal, and now she's a little obsessed.
"I heard a lot of things about it and I just didn't think to listen, just because sometimes – even if it's something I'm interested in – I just won't really try," she admitted. "…With The Strokes album, I just turned it on. Finneas played me a song and I thought it was so good and I was like, 'You know what, let me just bite it and let's go.' And yesterday I downloaded the whole thing. No, no, two days ago, my bad."
"I've been listening to it since then. 18 times a day, I swear," she gushed.
The New Abnormal came out last month and is The Strokes' sixth studio album (first in seven years).
When Eilish isn't listening to The Strokes on repeat, she and her brother have participated in a handful of benefit livestreams including the iHeartRadio Living Room Concert For America, James Corden's Homefest, John Krasinski's virtual prom, the Lady Gaga-curated One World: Together At Home concert, and Verizon's Pay It Forward Live series.
Photo: Getty Images