Brian May Hospitalized After Butt Injury In Bizarre Gardening Accident
By Andrew Magnotta @AndrewMagnotta
May 8, 2020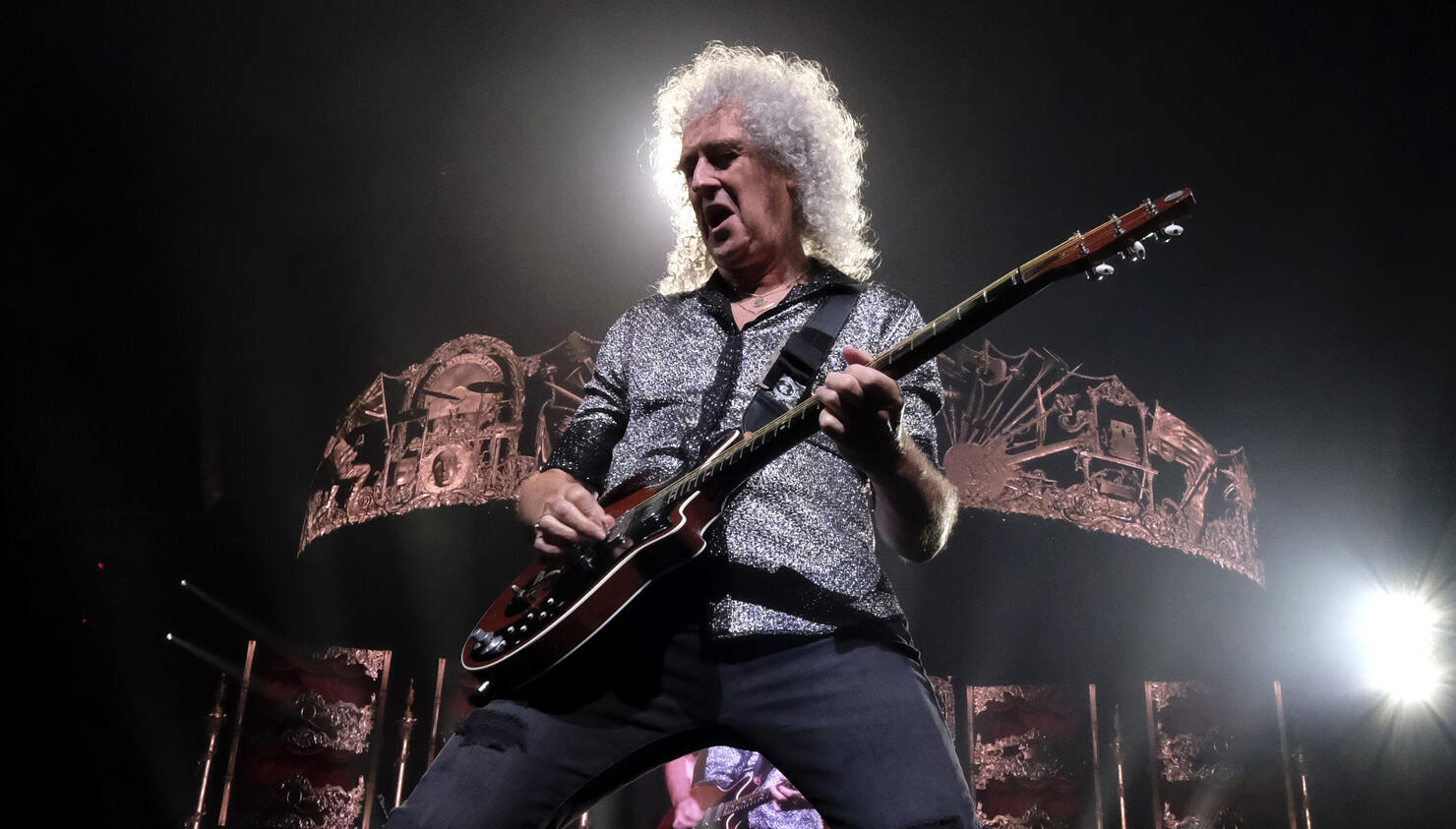 Iconic Queen guitarist Brian May was hospitalized this week after tearing his gluteus maximus (his butt muscle) "to shreds" during "a moment of over-enthusiastic gardening."
May revealed the news in a dour Instagram post which included a photo of himself in a hospital bed and a short video clip of him being wheeled into the hospital hallway.
The Rock and Roll Hall of Famer has posted to Instagram regularly during his and wife Anita Dobson's isolation due to the coronavirus pandemic. Like most of us, May admits he's been struggling with angst and depression resulting from the restrictions.
Now he revealed that he won't be able to walk "for a while ... or sleep, without a lot of assistance because the pain is relentless."
May had been occupying much of his lockdown time on social media, sharing musical collaborations and doing guitar play throughs on some of Queen's classic hits.
He concluded that he's going to take a break from social media to focus on a thorough physical and emotional recovery.
This is the second time in about a year that May has been slowed down by a lower body injury.
Last fall, May had surgery on his calf to relieve pressure on his achilles tendon. May said at the time that the pain rendered him almost motionless onstage during some shows of Queen + Adam Lambert's 'Rhapsody' tour dates.
May was well enough to resume the tour by January, until it was halted due to the pandemic.
Photo: Getty Images