How Ozzy Osbourne Convinced His Producer Not To Be Intimidated By Slash
By Andrew Magnotta @AndrewMagnotta
May 8, 2020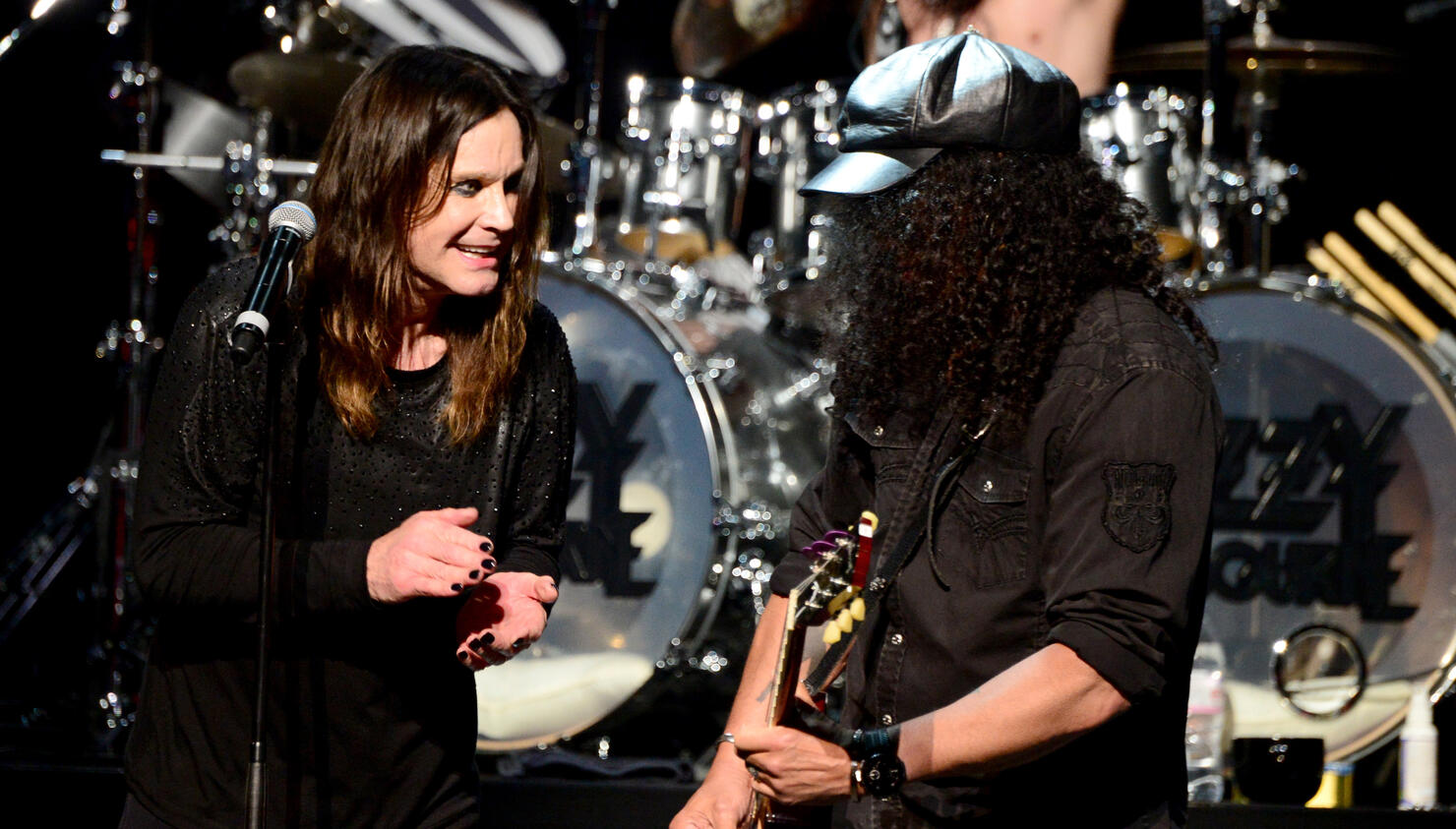 Ozzy Osbourne and his Ordinary Man producer Andrew Watt detailed their cozy collaboration in a recent interview with Guitar World.
Though Watt, 29, had already worked with several Rock and Roll Hall of Famers and up-and-coming stars before, those experiences didn't prepare him for the parade of rock royals to come through his studio for Ozzy's first solo album in a decade.
Rather that using his normal live band for the album, Ozzy enlisted a dream team, including Red Hot Chili Peppers drummer Chad Smith and Guns N' Roses bassist Duff McKagan. Special guests included Ozzy's dear friend Elton John, Tom Morello and Slash.
Ozzy has often sung Watt's praises over the past year. He told Guitar World that the one thing the producer/guitarist struggled with during the making of Ordinary Man was working with Slash.
Watt explained that he usually lets a musician play the part they hear first, before he gives any direction. He conceded with a laugh that giving Slash directions felt ridiculous at first.
Ozzy recalled giving a pep talk to his young partner: "See, with Andrew... He goes, 'Well, I can't tell Slash what to play.' I said, 'F---ing tell him what you want him to play! You're Andrew Watt!'"
Slash cut solos the tracks "Ordinary Man" and "Straight to Hell" for the album.
Ozzy said all the musicians appreciated they way Watt works quickly, doesn't overthink and keeps sessions moving along without getting too entrenched in details.
"I'm sitting right next to [Ozzy]," Watt explained of a typical session. "We just finished writing a lyric, and the second it's done we record it. So the emotion is fresh. It's raw. And Ozzy, he does one take and it's f---ing perfect."
Photo: Getty Images