Nick Cordero Wakes Up From Coma Amid Lengthy Battle With COVID-19
By Hayden Brooks
May 13, 2020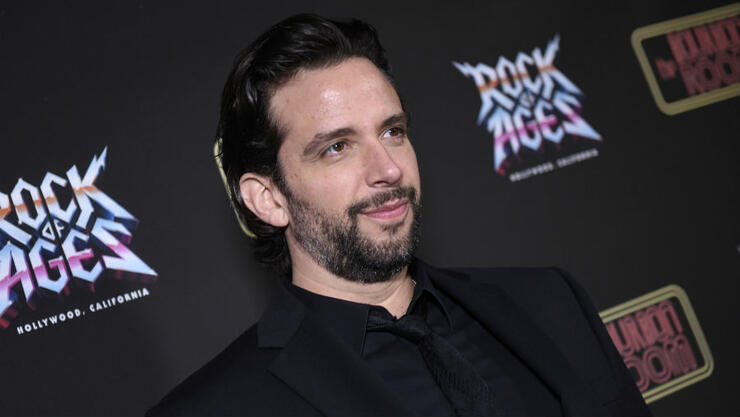 Nick Cordero has awakened amid his lengthy battle with COVID-19. As per a new update from the Broadway actor's wife, Amanda Kloots, he is now awake after being placed in a medically induced coma since late March.
"Guys, we might have to change our hashtag," the fitness trainer, 38, told viewers on Tuesday (May 12) as she held her and Cordero's infant son, Elvis. "Nick, dada, is awake!"
Kloots paired the big news with details of his condition, specifying that he's still very weak. "Even closing his eyes, takes it out of him," she explained. "They're waiting for him to regain strength, of course, time and recovery will help with that and then eventually PT will help him get stronger."
Earlier this week, Kloots offered followers another huge update, admitting that Cordero was slowly starting to follow commands. "He is very, very, very weak still so it is very slow progress when they ask him to do things, but that you can see he is trying, which is awesome. So it's obviously like registering and he is trying to do the things they ask him to do," she explained. "I mean it's such a blessing. I can't even tell you. We did a big cheer because ... we've been waiting for at least this little momentum."
Cordero has been hit with roadblock after roadblock in his battle with coronavirus. Not only was he initially diagnosed with pneumonia, but he had to have his leg amputated after issues with blood clots and had a temporary pacemaker placed inside him after he experienced some irregular heartbeats. Soon after, he went on a ventilator. Eventually, though, the star underwent a tracheostomy procedure to help remove him from the ventilator.
Chat About Nick Cordero Wakes Up From Coma Amid Lengthy Battle With COVID-19