Bill & Melinda Gates Believe 2020 Grads Will 'Lead The Way' After Crisis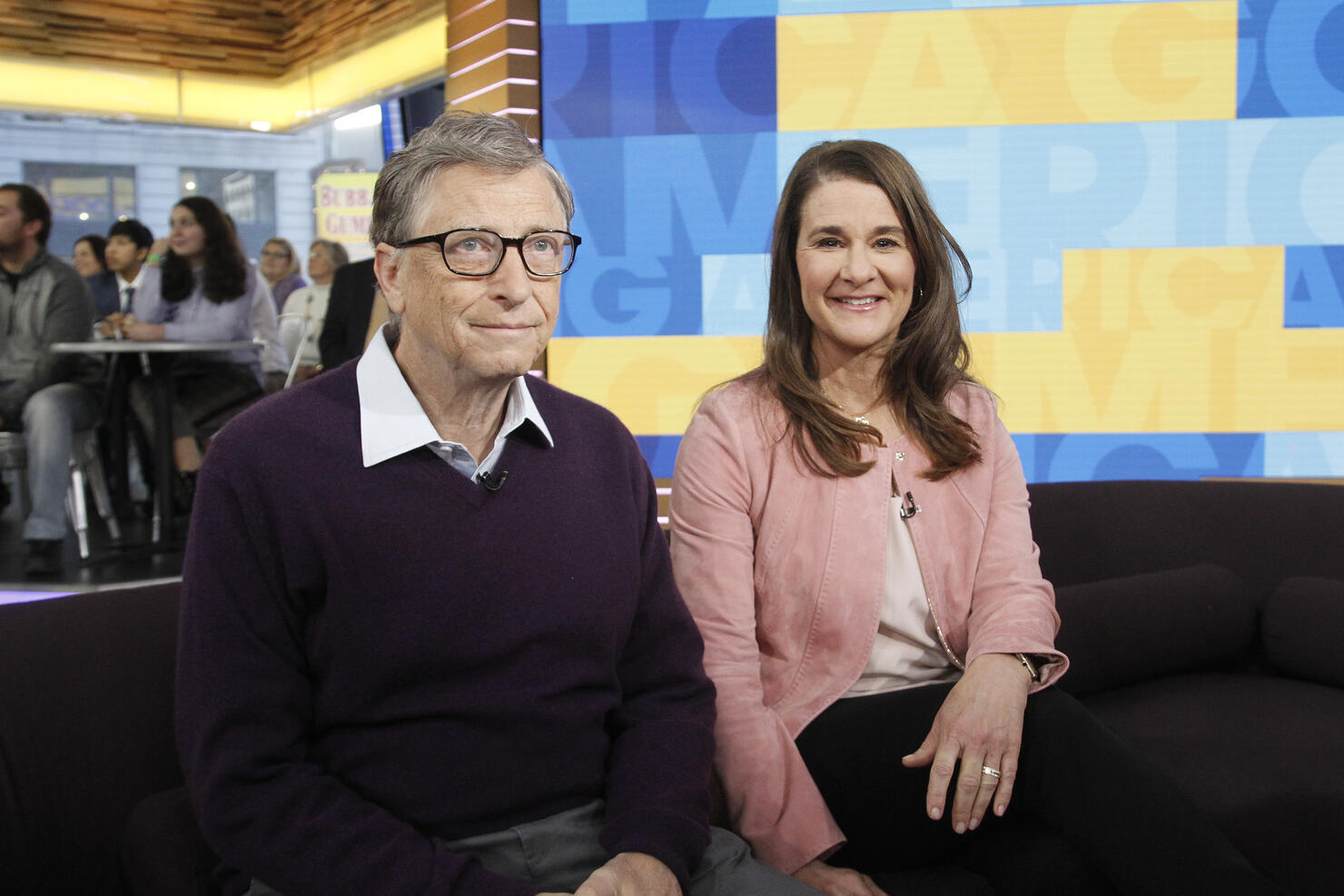 Even though graduation ceremonies won't be happening in the traditional sense this year, there are still plenty of ways for the Class of 2020 to celebrate this huge milestone. One way is by tuning into to a special commencement address by Bill and Melina Gates. They may not be standing up on a stage speaking to your entire class on graduation day, but there words of wisdom will remind you of your incredible accomplishment, as well as make you more hopeful about the future and your role in molding it.
While most graduation speeches are full of inspirational quotes and feel good stories, the Gates' took a more practical approach to their commencement address. They decided to answer specific questions from this year's graduation class about what the future holds for them. The biggest question, of course, is how to handle graduating during a global pandemic. Bill and Melina had a perfect—and, yes, inspiring—answer for that.
"Once we get to the end of this pandemic I think we'll enter a period of rebuilding very similar to what itwas like after World War II. In addition to getting the economy going again, we're going to have tocreate new structures to prevent this crisis from ever happening again. And that will create opportunities for smart young people to shape those structures. I encourage you to get involved as much as you can," Bill told the Class of 2020.
"This pandemic is a defining moment in our history. Today's graduates, you're going to play a huge role in how it defines us. As we start to recover, you will be at the forefront of answering big questions like, will society become more or less equal? Will the world become more united or more divided? Will we make the changes we need so no one is left behind? Just like World War II and other emergencies, we can come together and rebuild stronger, and young people can lead the way," Melinda added.
Ultimately, Bill and Melinda urge the Class of 2020 to stay optimistic in these difficult times. "Despite reaching this wonderful milestone of graduation, we know that this may be a difficult time to feel optimistic about the future. For many of you, the path you imagined after graduation may suddenly be much steeper with so much to worry about, from your health, to your family, to what the job market means for your ability to pay off your loans. It is understandable that you may need to put on hold the bigger questions about your role in improving the world. There is no question though, that you do have a role to play, whether that's now or in the future," they said.
"You inherit a world that already has proven that progress is possible," Bill and Melinda continued. "That progress didn't happen by accident or fate. It was the result of people just like you who made a commitment that whatever else they did with their lives and careers, they would contribute to this shared mission of propelling us all forward. You can build a healthier, more equal future for us all. We can't wait to see what your generation accomplishes."
Congratulations to the Class of 2020! iHeartRadio's "Commencement: Speeches for the Class of 2020" podcast celebrates this year's graduating students as they take their next steps into the world. For more inspiring speeches from celebrities, athletes, business leaders and more, listen to the podcast on iHeartRadio.
Photo: Getty