Bishop Briggs Raises Over $7,000 For COVID-19 Relief In 60 Seconds
By Katrina Nattress
May 14, 2020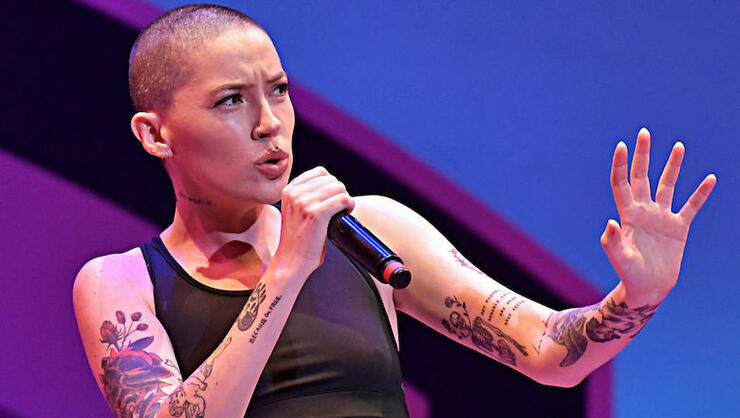 Last month, Bishop Briggs put out feelers to see if fans would be receptive to exchanging polaroid photos of the singer for COVID-19 relief donations. Unsurprisingly, the answer was a resounding YES. To sweeten the deal (as if it needed any sweetening) she also gave away handwritten lyric sheets.
On April 29, she gave away the prizes to the first 60 people who donated to UNISEF through the link in her bio. It sold out in 30 seconds. The singer-songwriter came prepared though, and had another batch waiting just in case. That also sold out in 30 seconds.
"u guys sold out in 30 seconds, then I reopened because we had another batch just in case this happened and u guys sold out 30 seconds later wow omg," she wrote on Instagram at the time.
On Wednesday (May 13), Briggs went back to Instagram to reveal how much fans ended up donating to UNISEF: $7302. Not too shabby for 60 seconds!
"🥺 still in disbelief" she wrote alongside a video. See the post below.
Earlier in April, Briggs offered fans a "peaceful feeling" by covering "Oh Happy Day" from Sister Act II.
"I was in a gospel choir when I was little and whenever I sang this it brought me so much joy," she captioned the video on Instagram. "So, the other night I started recording myself singing every part of the choir in the hopes that this could offer the same peaceful feeling to you that I felt as a kid. Sometimes we have to remind ourselves that good still exists. You just have to look for it."
Photo: Getty Images
Chat About Bishop Briggs Raises Over $7,000 For COVID-19 Relief In 60 Seconds