KISS Kruise Postponed Until After Band's Final 2021 Concert Date
By Andrew Magnotta @AndrewMagnotta
May 14, 2020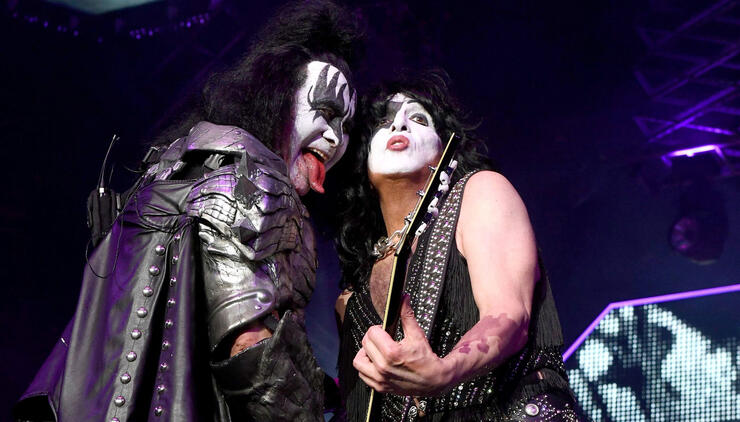 Kiss has postponed its 10th anniversary Kiss Kruise to 2021, after the band's final scheduled farewell tour concert.
The band announced during the ninth annual Kiss Kruise last fall that Kiss would perform its final show in New York City on July 17, 2021.
In acknowledgment of the uncertainly of the novel coronavirus pandemic situation, the remainder of Kiss's tour is on hold until further notice. The band has not announced any specific rescheduled dates.
"I have to regrettable tell you that this year's Kiss Kruise is being postponed until next year," Paul Stanley said in a video update. "We kind of saw this coming, but we were hoping things would change, but they haven't."
The frontman noted that any attempt to do a Kiss Kruise this year would probably end in a cancellation or in an awkward cruise with onerous social distancing restrictions — not many people's idea of a good time.
Tickets to Kiss Kruise X will be honored at the 2021 event, Stanley confirmed.
He and bassist Gene Simmons have taken the pandemic seriously throughout and urged fans to do the same.
Simmons explained last month that the band would not perform again until there is a COVID-19 vaccine.
Photo: Getty Images
Chat About KISS Kruise Postponed Until After Band's Final 2021 Concert Date