Becky G Shares The Importance Of Perspective In Commencement Speech
By Hayden Brooks
May 15, 2020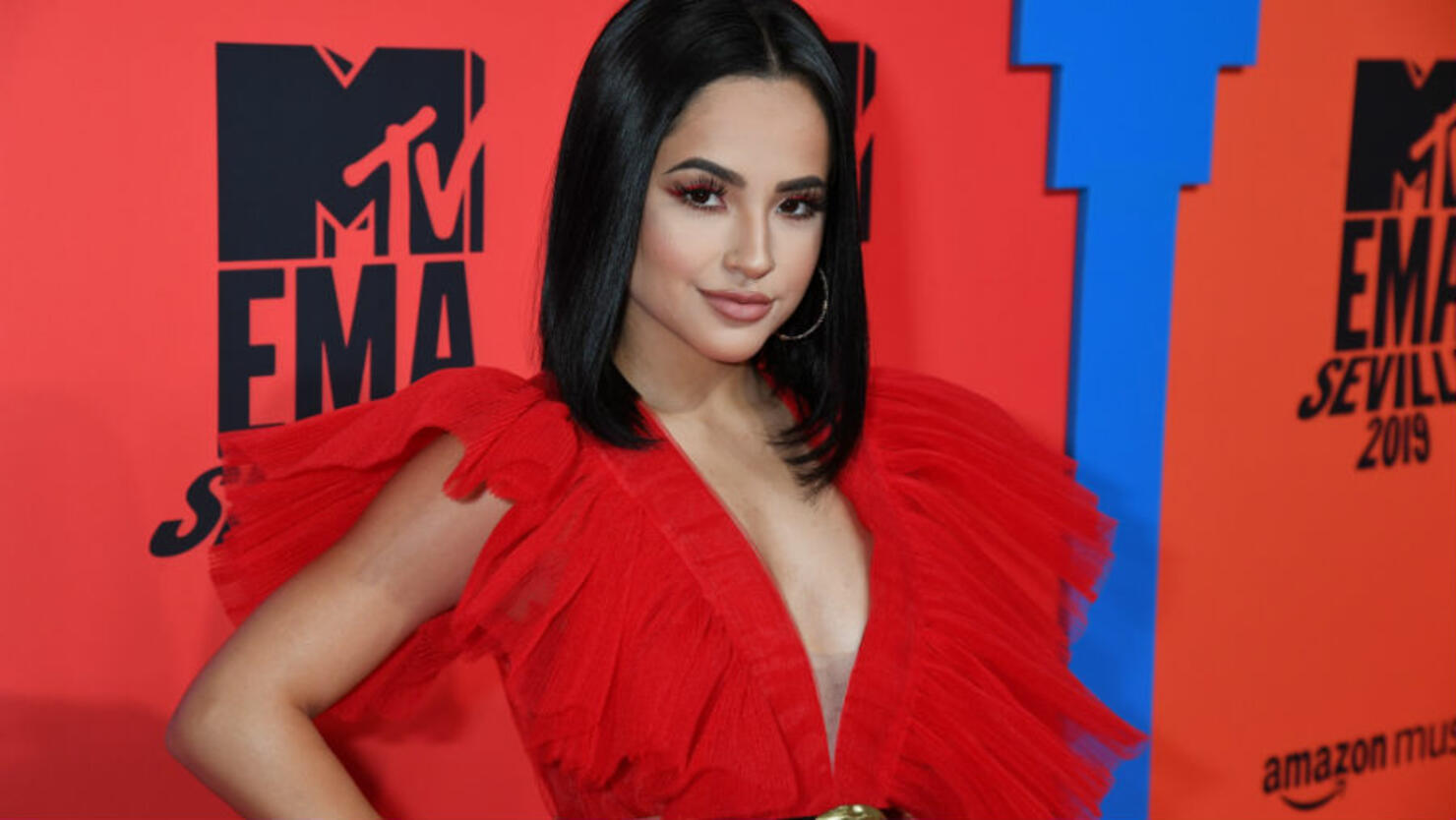 Becky G has joined a batch of stars in celebrating the Class of 2020 with a speech as part of the Commencement Podcast on iHeartRadio. As the world continues to navigate the treacherous time of COVID-19, millions of hard-working students deserve a slice of graduation season and the pop star helped out by sharing an important take on perspective.
Throughout her speech, Becky G stressed the importance of adapting a positive perspective and understanding identity in all scenarios. "The class of 2020 graduated during a global pandemic," the singer said bluntly. "During such uncertain and trying times, they sacrificed a traditional graduation ceremony for the safety of others and the ones that they love. Now, that is heroic. See, perspective in life is everything. If we want to be great, we have to model greatness in the way we think. We have to shift our perspective."
Despite the fact that graduates have been cut out of experiences traditional graduation ceremonies, the singer emphasized the journey that helped them arrive at this point. "Yes, it might be different, that you're graduating from home, but it's a massive accomplishment that you've been able to overcome the usual challenges of your senior year, the deadlines and too many final exams in one day to count, to be able to stand here or sit today as a graduate all while being in self-isolation," she explained.
Reflecting on her own journey towards pop superstardom, the singer said that her career has taught her that things aren't meant to be easy. "I can tell you that there were more than a few valleys and peaks along the way. But every day, I wake up and work on mapping out the uncharted waters that my ship has to sail on. And I learned to trust the decisions I make, to ensure my line goes forward daily," she continued.
Congratulations to the Class of 2020! iHeartRadio's "Commencement: Speeches for the Class of 2020" podcast celebrates this year's graduating students as they take their next steps into the world. For more inspiring speeches from celebrities, athletes, business leaders and more, listen to the podcast on iHeartRadio.
Photo: Getty Images