John Legend Spreads The Message Of Love In His Commencement Speech
By Hayden Brooks
May 15, 2020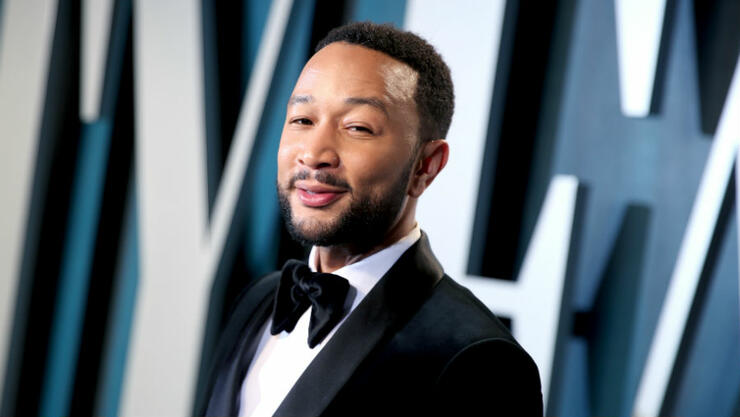 John Legend is a man of many talents and the R&B titan shared his secret to success in his new speech as part of the Commencement Podcast on iHeartRadio. As the world continues to navigate life with COVID-19, The Voice coach offered up a resilient message of love for others, risk and, most importantly, oneself.
"The reason I've had such a wonderful journey in my life thus far is that I found love," Legend said during the speech. "Yes, love. We were all made to love and I've found that we live our best lives, we are at our most successful, not simply because we're smarter than everyone else, not because we hustle harder, not because we become millionaires more quickly. The key to success, the key to happiness is opening your mind and your heart to love, and spending your time doing things you love with people you love. I believe that during uncertain and trying times, we must lean on love to show us our clearest path forward and that when you trust what your heart is telling you, love will be your North Star."
For the crooner, Legend found his love in music while growing up in Ohio. After taking piano lessons at the age of four and evoking his love for music in church, Legend put his all into his musical talents, while pursuing schooling and his enrollment in the University of Pennsylvania. He'd go on to be turned down by the big-wigs like Clive Davis, L.A. Reid and Jimmy Iovine, but we all know the story of how his connect to Kanye West prompted his major recording contract in 2004.
"When I look back ultimately, the most defining moments in my life were those that resulted from things that didn't go exactly according to plan," he continued. "I learned about perseverance and the significance of trusting your heart, even in the face of rejection, the importance of a bit of good luck, but also being prepared to take advantage of luck when it comes your way. You probably feel pretty unlucky to graduate to enter the job market right now during these uncertain and daunting weeks and months. I don't blame you. This is uncharted territory, but this is precisely the time when we need to be strong, to be imaginative, to push through our fears and get to work."
Congratulations to the Class of 2020! iHeartRadio's "Commencement: Speeches for the Class of 2020" podcast celebrates this year's graduating students as they take their next steps into the world. For more inspiring speeches from celebrities, athletes, business leaders and more, listen to the podcast on iHeartRadio.
Photo: Getty Images