Mary J Blige Gets Poetic In Her Commencement Speech: 'Time Was Flying'
By Hayden Brooks
May 15, 2020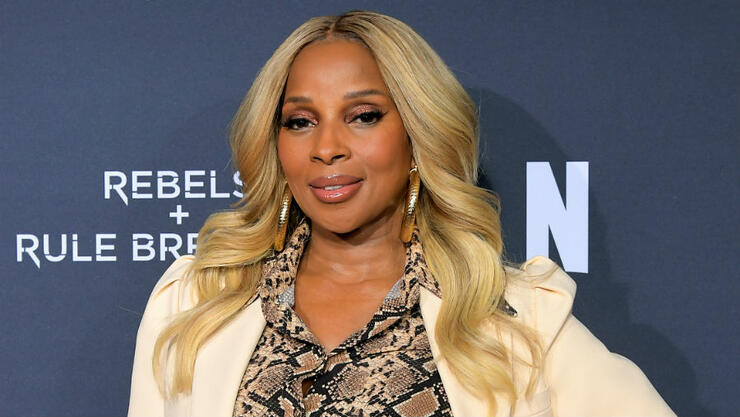 Mary J Blige's pen game isn't more apparent in her new commencement speech in celebration for the Class of 2020. As part of the Commencement Podcast on iHeartRadio, the Queen of Hip-Hop Soul shared a poetic take on what the COVID-19 pandemic has done to us and how we will come out of this on the other side.
"In 2020, this noisy world as we know it fell asleep. Restless, eyes blinking, not many people on the street. People are dropping like flies. This is deep. The end of the world system as we know it," Blige kicked off her speech. "Things have changed, things are strange, mind-blowing. It's definitely showing a renewing of the time, a sign that we have to be still for a little while. In a trial so great, we can't let our circumstances dictate who and what we are.These hard and uncomfortable times do not define our identity. The only thing a trial like this can show us is what we're made of, and you are everything amazing and phenomenal. It's not about a perfect performance, but a sincere heart, drive, determination, and strength."
Reflection becomes important for MJB as she explains the pandemic has put us in the realest place we're ever been in our lives. "It made us face things we never thought we ever have to face," she emphasized. "It has made us see that we have no control over anything. It is ended lives, families, marriages, and businesses. But at the same time, the quality of life is being restored. The earth is getting the break it needed. Families have been brought back together. Patience is being developed."
Congratulations to the Class of 2020! iHeartRadio's "Commencement: Speeches for the Class of 2020" podcast celebrates this year's graduating students as they take their next steps into the world. For more inspiring speeches from celebrities, athletes, business leaders and more, listen to the podcast on iHeartRadio.
Photo: Getty Images
Chat About Mary J Blige Gets Poetic In Her Commencement Speech: 'Time Was Flying'