6ix9ine Accuses Snoop Dogg Of Being A Snitch, Snoop Responds
By Peyton Blakemore
May 16, 2020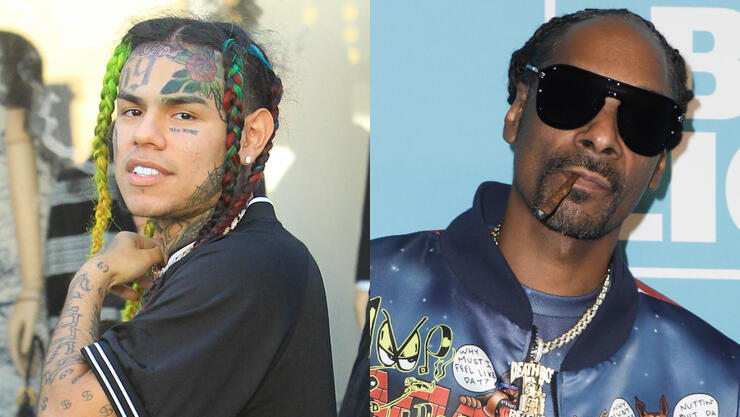 Tekashi 6ix9ine is on a mission to try and prove he's not the only rat in the music game.
On Friday (May 15), the "GOOBA" rapper took to Instagram to accuse one of the most respected names in hip-hop, Snoop Dogg, of being a snitch too.
"Should I just tell you guys what rappers snitched," 6ix9ine first teased on his Instagram Story. "Because they told me EVERYTHING when I started."
The 24-year-old rapper then shed more light on who he was referring to by commenting on The Shade Room's Instagram post of his previous Instagram Story: "@snoopdogg hey sir let's chat." He later added, "If your in denial the paper work is online and suge knight speaks on it from prison but we choose to ignore who we want to call rats."
Shortly after 6ix9ine's comments, Snoop posted a video addressing the rapper's claims, saying, "Last time you said something, I ain't have time. But today, I got time. You better get the f**k off my line ni**a. Rat boy. You really better leave me alone. I ain't the one. No way. No way. Go on and do your sh*t and get out my way, b*tch. ... You f**k with the Dogg, nothing nice."
Despite Snoop's warning, 6ix9ine continued to poke at Snoop, writing on Instagram, "They pick and choose who they want to call rats THERES PAPER WORK and SUGE KNIGHTS prison interview BUT the industry acts blind mute and death I'm not letting up either."
Chat About 6ix9ine Accuses Snoop Dogg Of Being A Snitch, Snoop Responds