Blake Shelton Throws Shade At Luke Bryan While Celebrating NASCAR's Return
By Lauryn Snapp
May 18, 2020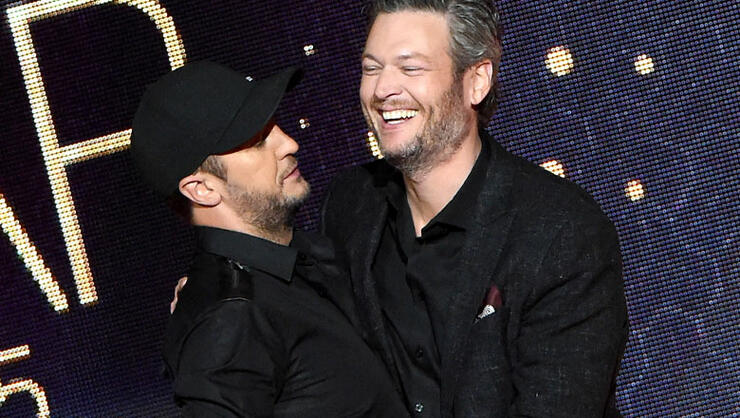 As the NASCAR saying goes, "If you ain't rubbing, you ain't racing." However, when it comes to Luke Bryan and Blake Shelton's friendship, the better quote would be, "If you ain't harassing, you ain't bromancing." 
Blake roasts Luke on while celebrating the return of NASCAR over the weekend by saying, 
"I'm so happy NASCAR is coming on!!! The stands look like a @LukeBryanOnline concert but who cares!!! Go Clint!"
While Luke hasn't fired off a rebuttal, NASCAR's Twitter responded and said, "Blake! We're happy you're watching with us today. #NASCARIsBack."
Race fans across the country are excited to see cars warming up the tires and are pumped to have NASCAR back on their TV screens! NASCAR IS BACK. 
Photo Credit: Getty Images. 
Chat About Blake Shelton Throws Shade At Luke Bryan While Celebrating NASCAR's Return