Carrie Underwood Is 'Dedicated' To A Fit Lifestyle, Says Her Trainer
By Blake Taylor
May 20, 2020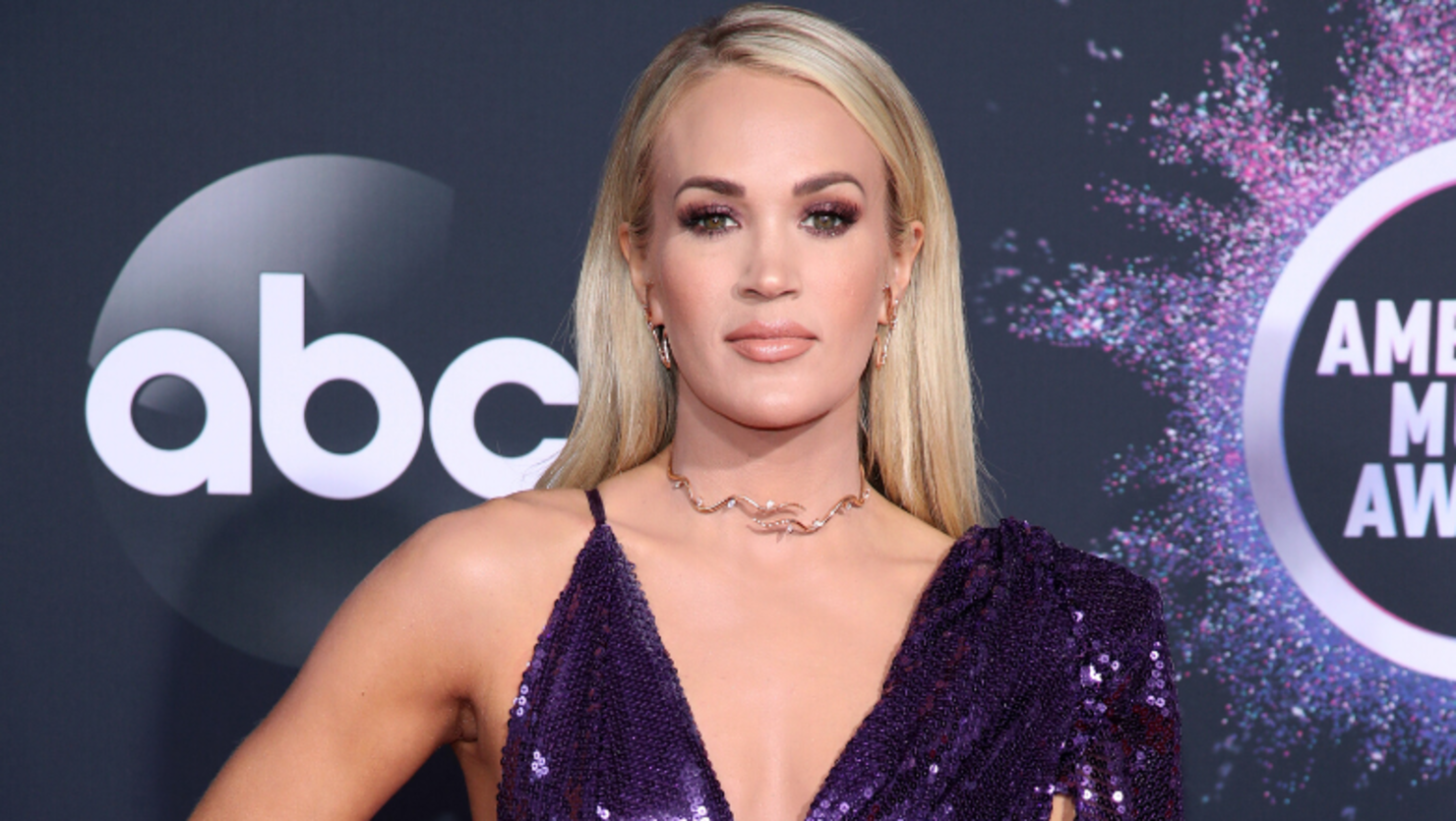 Carrie Underwood won't let anything stop her from achieving her health and fitness goals. Despite how busy she might be with her career or life at home as a mom, Underwood always makes time for working out.
"She is dedicated to living as healthy as possible the for 52 weeks of the year," Underwood's trainer, Eve Overland, recently told US Weekly.
She continued on to explain how the country star finds time for fitness revealing that she "sneaks in exercises when she can or just as she moves about in her everyday life." Underwood is so dedicated that she's even "been know to do walking lunges around the house and jog in place while doing laundry."
In the past on several occasions, Underwood has expressed her love for running. "When she hops on the treadmill or takes a jog outside in the sunshine, it dials in her mind," Overland adds, and "gets her pumped up for the day."
The "Drinking Alone" singer has most recently been doing workouts from her new fit52 fitness app she created with Overland. The star's favorite is called the Card Game.
"It is a fun and easy workout that you can do anywhere," the fitness expert explains. "Each exercise is a suit, and the card you draw is the number of reps you perform."
While Underwood clearly has no problem pushing herself, her trainer encourages breaks from time to time. "My philosophy is: Do what you can when you can, and don't beat yourself up."
In March, Underwood released her new book, FIND YOUR PATH: Honor Your Body, Fuel Your Soul, and Get Strong with the Fit52 Life. The book features stories regarding her personal wellness, including more specific details of her fitness routine. Additionally, it covers more personal matters such as pressures that come with her life in the public eye.
"Fitness and healthy living have been a passion of mine for years," she told People. "It took time to find my way and navigate my wellness journey, and this book will provide tips and tools to help the reader find what is practical and sustainable in his or her everyday life for all 52 weeks of the year, and help lead them toward a positive lifestyle."