'Ink Master' Star Daniel Silva Sued For Wrongful Death Of YouTuber
By Paris Close
May 25, 2020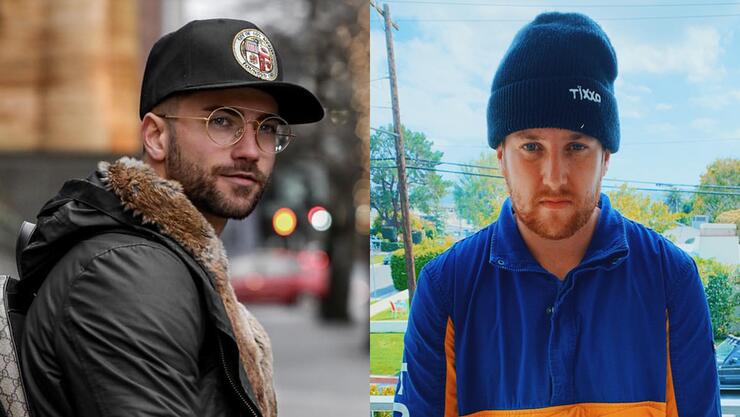 The parents of Corey La Barrie are suing Ink Master's Daniel Silva following the YouTube star's tragic death.
According to Entertainment Tonight, Corey's parents have filed a lawsuit against Silva and his company, Daniel Silva Tattoos, claiming the tattoo artist's negligence was the "proximate cause" of Corey's death. As fans know, Silva had been driving the vehicle that was involved in the May 10 car accident that took the 25-year-old internet star's life.
In court documents obtained by the outlet, Corey's parents are seeking compensatory damages, costs of suit and pre-judgment and post-judgment interest in addition to any fair and equitable relief.
Paperwork indicates Simon La Barrie and Lissa Burton accusing Silva of "driving the vehicle at an extremely high speed unreasonable for the condition and in violation of California law," adding that he "failed to use reasonable care" behind the wheel. Corey's parents also accused the 26-year-old of being "intoxicated by alcohol and/or other unknown substances," allegedly provided by Silva's tattoo company.
Silva was arrested on murder charges on May 11 in connection with Corey's death. As previously reported, Silva had been driving his car with Corey as a passenger sometime after 9:30 p.m. in Los Angeles' Valley Village district before he reportedly lost control of the vehicle, ran off the road, and collided with a stop sign and a tree. Corey, who was celebrating his 25th birthday that evening, was pronounced dead after being transported to the hospital.
According to ET, Corey's parents' case against Silva is set for a preliminary hearing on June 30. If convicted, Silva faces a maximum sentence of 15 years to life in state prison.
Photo: Instagram/Daniel Silva & Corey La Barrie
Chat About 'Ink Master' Star Daniel Silva Sued For Wrongful Death Of YouTuber