Chrissy Teigen Tested For COVID-19 To Prep For Breast Implant Removal
By Hayden Brooks
May 27, 2020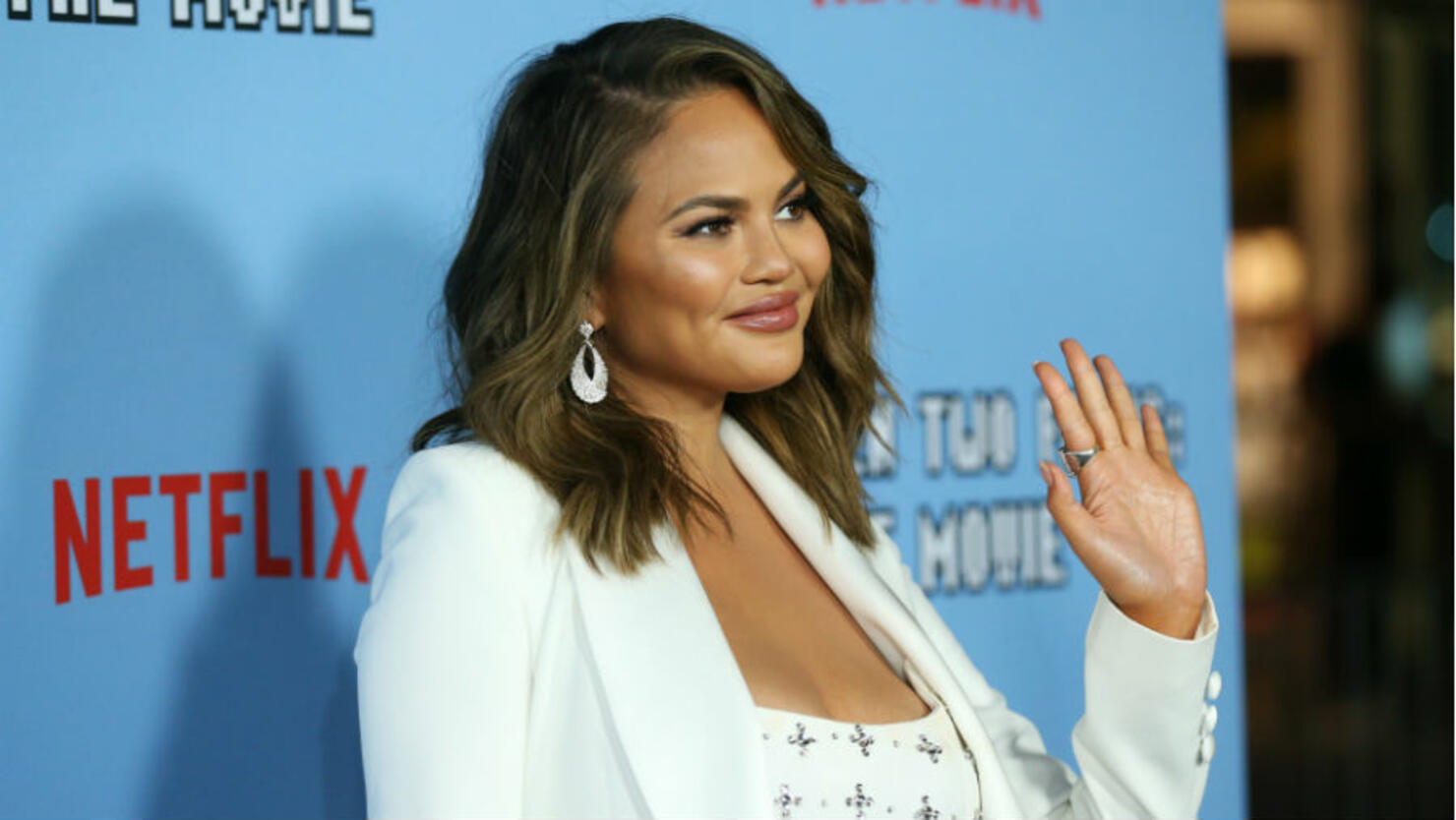 Chrissy Teigen recently got tested for COVID-19 so that she could go au natural.
Earlier this week, the TV personality, 34, took to social media to share a video of her testing for coronavirus at home. After some backlash from Twitter users about the privilege that the famous get for obtaining tests so easily, Teigen hit back and explained that she underwent testing, so she could have her breast implants removed. "So I posted myself getting a covid test on the Twitter, as I'm getting surgery soon," Teigen wrote alongside a topless shot of herself with heart emojis covering her breasts.
"A lot of people are understandably curious (and nosey!) so I'll just say it here: I'm getting my boobs out! They've been great to me for many years but I'm just over it. I'd like to be able to zip a dress in my size, lay on my belly with pure comfort! Don't worry about me," the star continued. "All good. I'll still have boobs, they'll just be pure fat. Which is all a tit is in the first place. A dumb, miraculous bag of fat."
Earlier this year, Teigen told Glamour UK that she underwent plastic surgery at 20. "It was more for a swimsuit thing," she explained. "I thought, if I'm going to be posing, laid on my back, I want them to be perky! But then you have babies and they fill up with milk and deflate and now I am screwed."