Julianne Hough & Brooks Laich Split After 3 Years Of Marriage
By Paris Close
May 30, 2020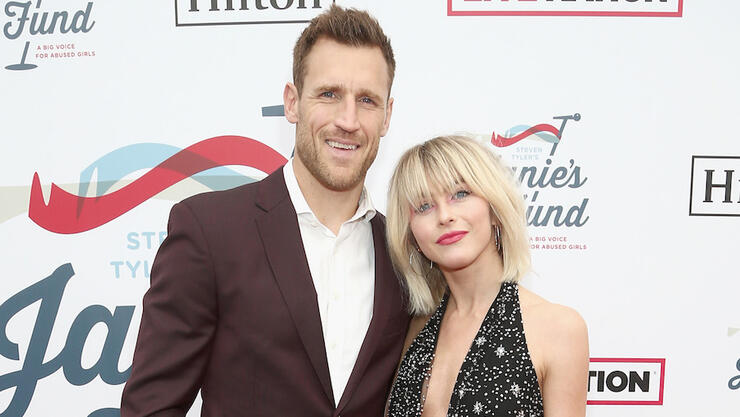 Julianne Hough and Brooks Laich have broken up.
After being married for almost three years, the 31-year-old dancer and the 36-year-old former hockey player are going their separate ways, PEOPLE learned Friday (May 29).
"We have lovingly and carefully taken the time we have needed to arrive at our decision to separate," Hough and Laich confirmed in a joint statement to the outlet. "We share an abundance of love and respect for one another and will continue to lead with our hearts from that place. We kindly request your compassion and respect for our privacy moving forward."
In the weeks leading up to the separation, it was previously reported that the stars had been quarantining apart, with Laich in Idaho and Hough in Los Angeles. The couple's breakup news comes after numerous reports that the pair were having issues and were fighting to make their marriage to work.
"They continue to spend time apart and are doing their own thing. They are still in contact and have not committed to any future decisions," a source told E! News. "They are happy doing it this way and will see what happens."
"They have so much love for one another and just want to make sure the other one is at their best and the happiest they can be," the insider added. "They are staying present and in the moment. This is the way it looks for right now."
What's more is that during their separation, the actress was photographed hanging out with Westworld actor Ben Barnes.
Hough and Laich started dating in 2014. The duo announced their engagement in August 2015, and married two years later, in July 2017.
Photo: Getty Images
Chat About Julianne Hough & Brooks Laich Split After 3 Years Of Marriage