Old Dominion's Matthew Ramsey: 'Focus Your Hearts On Healing'
By Blake Taylor
June 1, 2020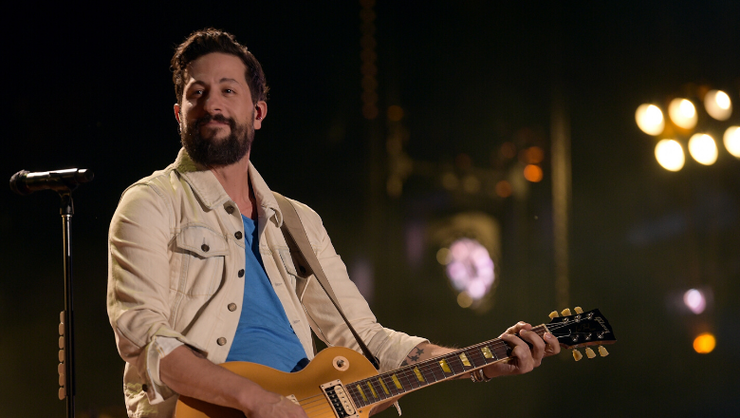 Over the weekend, Old Dominion's Matthew Ramsey turned to social media as riots and protests raged in several spots around the country over the recent police killing of George Floyd.
To start, Ramsey reflected on the deadly tornado that ripped through Nashville earlier this year. He recalls watching as "beauty arose from tragedy."
"The nashville community came together to lift up their neighbors that took a direct hit from a powerful unexpected storm," he says. "Where there was pain, kindness bloomed."
"I'm no meteorologist, but I think a tornado is created by cold, dry air and warm, humid air colliding. We are now in the midst of a much more powerful and destructive storm," he says, referring to racism in America. "As I watch it sweep across America, taking innocent lives and destroying neighborhoods, I am reminded that I am no expert in this type of storm either."
"The turbulent hand of racism has not touched me," he continues. "Therefore, like many of the people I talk to, I'm left feeling helpless, scared, guilty and ashamed. There is no basement we can crawl into to protect ourselves from this storm. We can only listen to it and learn from it as it tears a path through our lives."
"I have faith that kindness can bloom again. I've seen it happen," he adds. "I know we as people can find love and compassion for our neighbors who have been hurt."
"In these painful times, please focus your hearts on healing, compassion, communication, humanity, humility and love," Ramsey concludes. "Hate has had its day. It's on us to work together now to clean it up."
See the full post below.
Chat About Old Dominion's Matthew Ramsey: 'Focus Your Hearts On Healing'