Jimmy Capps, Grand Ole Opry Guitar Icon, Dead At 81
By Blake Taylor
June 3, 2020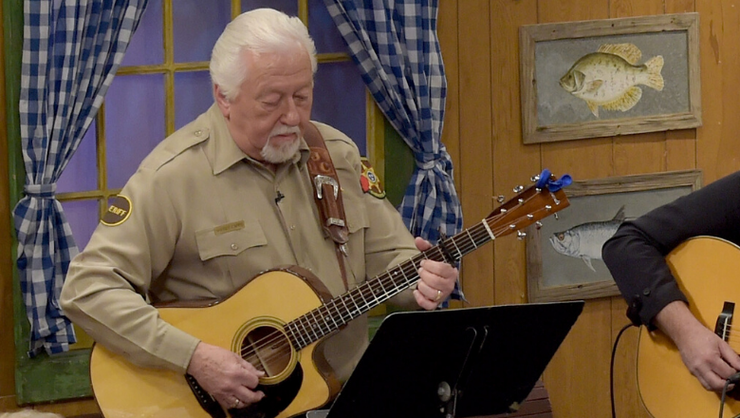 Guitarist, Jimmy Capps has died at the age of 81. For over 50 years, Capps was the lead guitar player for the Grand Ole Opry's house band. A rep for the Opry confirmed his death.
Capps was born on May 25, 1939 in Fayetteville, North Carolina. At the young age of 12 he started playing guitar and in 1958 he joined the iconic sibling duo the Louvin Brothers.
Capps officially became an Opry member in 1959. About eight years later, in 1967, he joined the Opry house band where he played lead guitar every week up until his death.
In addition to his work on stage, Capps was also a talented session guitarist. He's credited as guest guitar player on tracks including Kenny Rogers' "The Gambler," George Strait's "Amarillo By Morning," Tammy Wynette's "Stand By Your Man," George Jones' "He Stopped Loving Her Today," Barbara Mandrell's "I Was Country When Country Wasn't Cool," Reba McEntire's "How Blue," Ronnie Milsap's "Smoky Mountain Rain," Alan Jackson's "Here in the Real World" and the Oak Ridge Boy's "Elvira."
The Oak Ridge Boys turned to Twitter to remember the beloved guitar player. "We lost a dear friend last night ... legendary guitarist Jimmy Capps went home," the tweet read. "This is another loss that is so hard to process ... The heavenly choir has gained one of the finest players to ever play, and quite frankly one of the finest men to ever live."
Chat About Jimmy Capps, Grand Ole Opry Guitar Icon, Dead At 81