'Riverdale' Star Lili Reinhart Comes Out As A 'Proud Bisexual Woman'
By Taylor Fields
June 3, 2020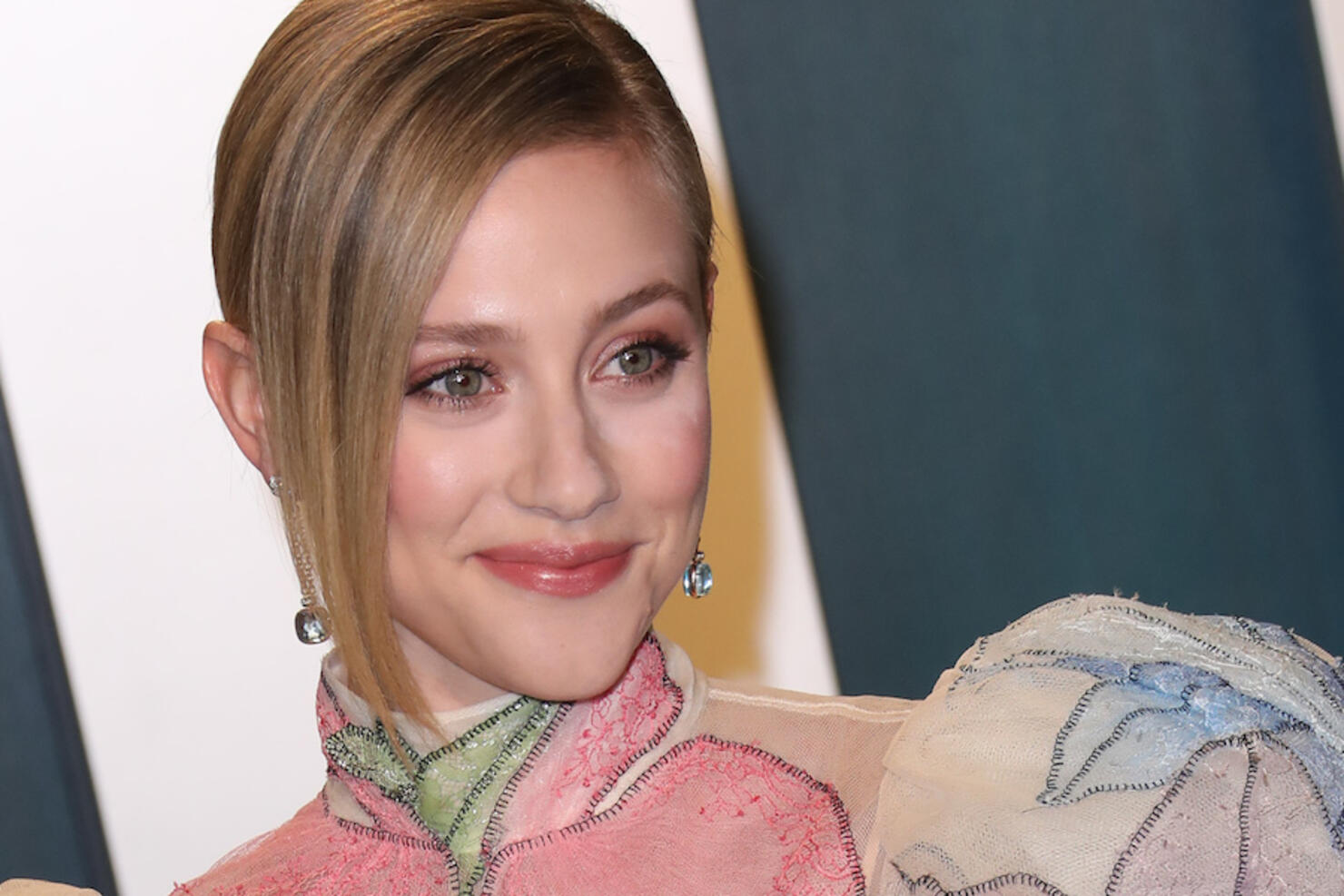 Riverdale star Lili Reinhart opened up to fans on social media to share something they may not have known, and has come out as bisexual.
On her Instagram stories, the actress shared a poster for a LGBTQ+ for Black Lives Matter protest happening on Wednesday, June 3rd in West Hollywood, and shared along with the photo, "Although I've never announced it publicly before, I am a proud bisexual woman. And I will be joining this protest. Come join."
Lili's announcement comes on the heels of her breakup with Cole Sprouse with Page Six reporting that the pair split just prior to the coronavirus pandemic, and that "they remain good friends."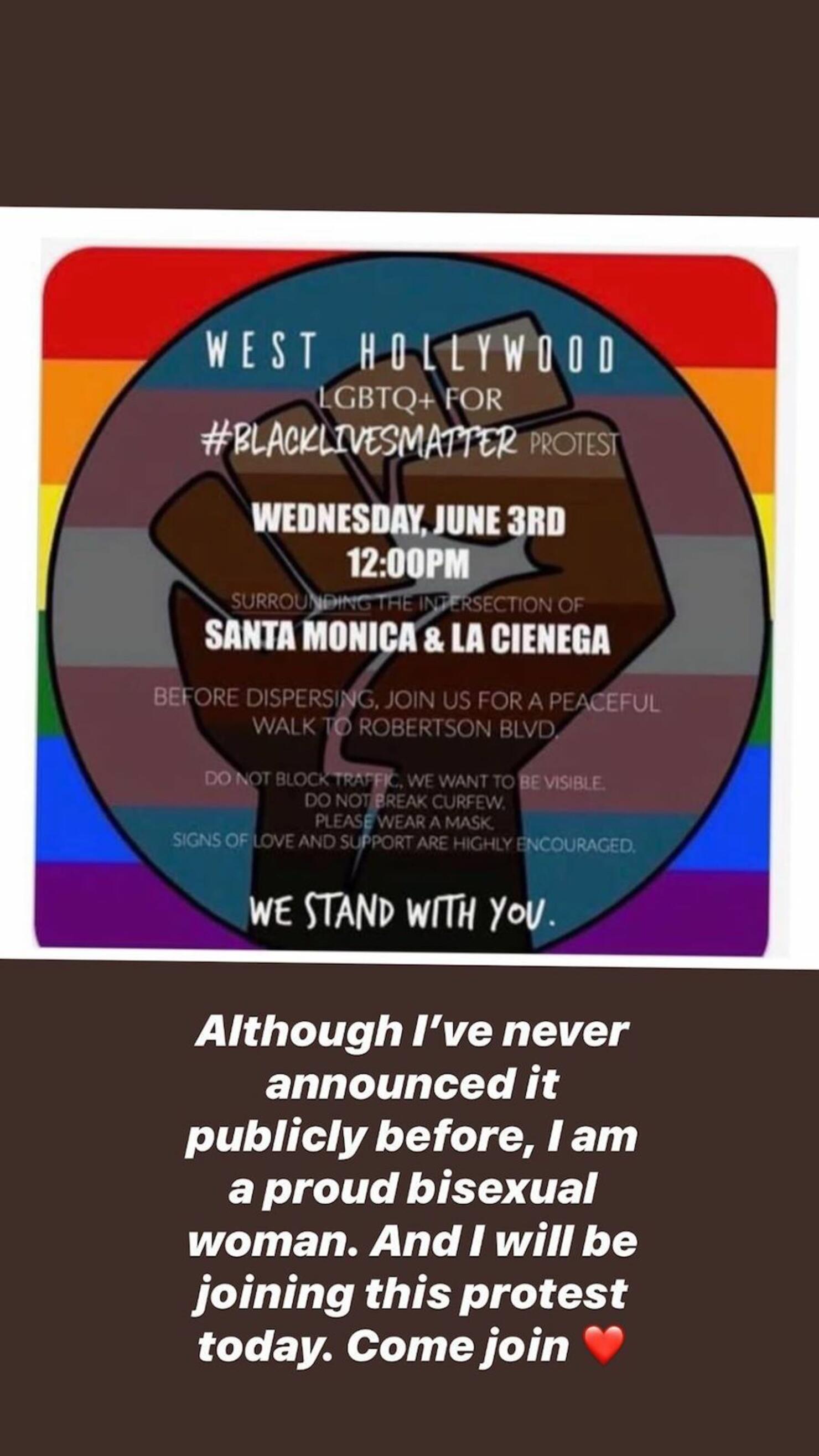 Before coming out on Instagram, Lili spoke out about racial injustice following the death of George Floyd. On Twitter, she wrote in a series of tweets:
"I want to say that I am ashamed of the racism that exists in this country. We are taught to look at our police officers as helpful and friendly when we learn about 'leaders' in elementary school. Our 'leaders' have failed us today. I can't begin to imagine the horror of worrying that you won't be protected by your 'leaders' because of the color of your skin. I know that white privilege exists and I could never fully understand what it's like to be oppressed because of my race. I don't have all the right words, but I stand by you. #BlackLivesMatter."
Meanwhile, Lili's now former boyfriend Cole revealed that he was arrested while participating in a protest in Santa Monica. The actor shared a lengthy message via Instagram and wrote:
"A group of peaceful protesters, myself included, were arrested yesterday in Santa Monica. So before the voracious horde of media sensationalism decides to somehow turn it about me, there's a clear need to speak about the circumstances: Black Lives Matter. Peace, riots, looting, are an absolutely legitimate form of protest. the media is by nature only going to show the most sensational, which only proves a long standing racist agenda. I was detained when standing in solidarity, as were many of the final vanguard within Santa Monica. We were given the option to leave, and were informed that if we did not retreat, we would be arrested. When many did turn to leave, we found another line of police officers blocking our route, at which point, they started zip tying us. It needs to be stated that as a straight white man, and a public figure, the institutional consequences of my detainment are nothing in comparison to others within the movement. This is ABSOLUTELY not a narrative about me, and I hope the media doesn't make it such. This is, and will be, a time about standing ground near others as a situation escalates, providing educated support, demonstrating and doing the right thing. This is precisely the time to contemplate what it means to stand as an ally. I hope others in my position do as well. I noticed that there are cameras that roll within the police cruisers during the entirety of our detainment, hope it helps. I'll speak no more on the subject, as I'm (1) not well versed enough to do so, (2) not the subject of the movement, and (3) uninterested in drawing attention away from the leaders of the #BLMmovement. I will be, again, posting the link in my story to a comprehensive document for donations and support."