Bail Set At $1 Million For Three Ex-Cops Charged In George Floyd's Death
By Bill Galluccio
June 4, 2020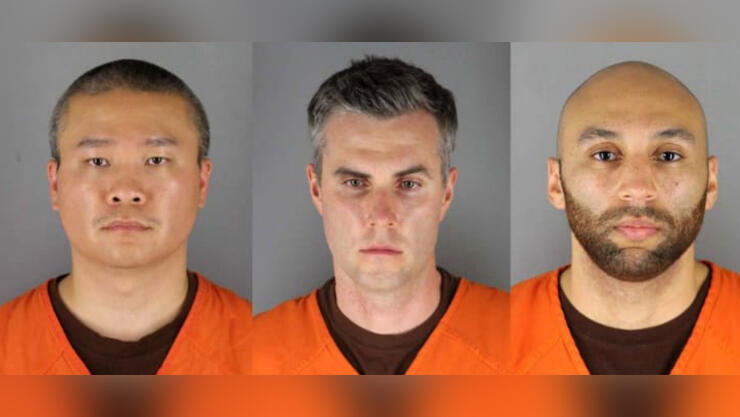 A judge set the bail for three of the now-former Minneapolis police officers facing charges for the killing of George Floyd at one million dollars. Judge Paul Scoggin said that their bail could be reduced to $750,000 if the officers agree to meet certain conditions, which include not working in any law enforcement capacity, surrendering all of their firearms, and not having any contact with Floyd's family.
J. Alexander Kueng, Thomas Lane, and Tou Thao were each charged with aiding and abetting both second-degree murder and second-degree manslaughter. Derek Chauvin is facing charges of second-degree murder and second-degree manslaughter. All four men face 40 years to life in prison if convicted. Under Minnesota law, people convicted of aiding and abetting second-degree murder face the same sentence as those who committed the crime. 
Chauvin is accused of placing his knee one Floyd's neck and leaving it there for more than eight minutes. Video recorded by bystanders captured Floyd telling the officer he could not breathe and saying he was in pain. Chauvin refused to remove his knee, even after Floyd began to bleed and stopped moving.
Floyd's death sparked massive protests and riots in cities across the world. The protests turned violent over the weekend, forcing dozens of cities to enact curfews, and numerous states had to call in the National Guard to stop the civil unrest.
While the protests have continued with protesters ignoring the curfews, they remained mostly peaceful over the past couple of days.
Photo: Hennepin County Sheriff's Office
Chat About Bail Set At $1 Million For Three Ex-Cops Charged In George Floyd's Death