Gerard Way Apologizes For His Silence In A Poignant BLM Message
By Katrina Nattress
June 4, 2020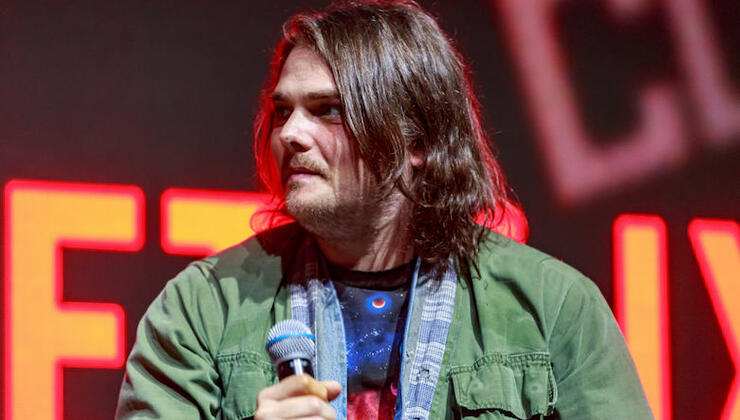 While members of the rock community have been quick to take a stance against racism following the death of George Floyd at the hands of a Minneapolis police officer on May 25, Gerard Way didn't speak out until Wednesday (June 3). The My Chemical Romance singer broke his silence with a poignant message to the Black community via Instagram, and began it with a heartfelt apology for taking so long to say something.
"I could start by saying I have needed time to think, to explain away the days of silence," he began the lengthy message. "I could say there are no words, or that I don't know how to begin. But not knowing where to begin is a bad way to begin, and days of thinking are a luxury."
He continued by acknowledging his white privilege. "Having the time, and more importantly the safety, to consider ones [sic] words is a privilege for me, along with many other privileges I possess due to the color of my skin," he admitted. "And these are privileges not everyone benefits from. There is not much time to think, surely not days, when the knee is on your neck. When the bullets penetrate, or the tear gas finds its mark. When generations of enabled systematic oppression, and its guardians, work against you. When opportunities are not afforded to you because of who you were born to be." ⠀⠀
"I have always considered myself empathetic, it is one of the reasons I believe I am able to do my job. But in all the pain I have received, I will never begin to know the pain you know. I could never feel the pain you feel," he added before apologizing that racial injustice is still so prevalent.
"And I am so deeply sorry things have not changed," he wrote. "
I cannot begin to understand your experience, but what I can do is stand by you. Continue the internal discussions we are having about ways to affect change in non-performative ways. Meaningful ways beyond this moment, beyond this gesture."⠀
"And this is a moment, like many moments before this and the countless lives lost," Way continued. "I will open my heart, to receive what you have to give— anger, frustration, sadness, but in doing so, I know I will never be able to fully understand it the way you do, and surely not experience it. I can only open up to you, and accept what you have to give."
He concluded his message by thanking the Black community and vowing to continue his education as an ally. "Grateful for your kindness, your honesty, and the knowledge you have shared that I will further educate myself with," he wrote. "I am, and will remain, inspired by your rage."
Way left fans with a link to the NAACP Legal Defense Fund as a good starting point for education and donation.
See Way's emotional post below.
Chat About Gerard Way Apologizes For His Silence In A Poignant BLM Message