Heather Morris Says Lea Michele Was Very 'Unpleasant' On Set Of 'Glee'
By Hayden Brooks
June 4, 2020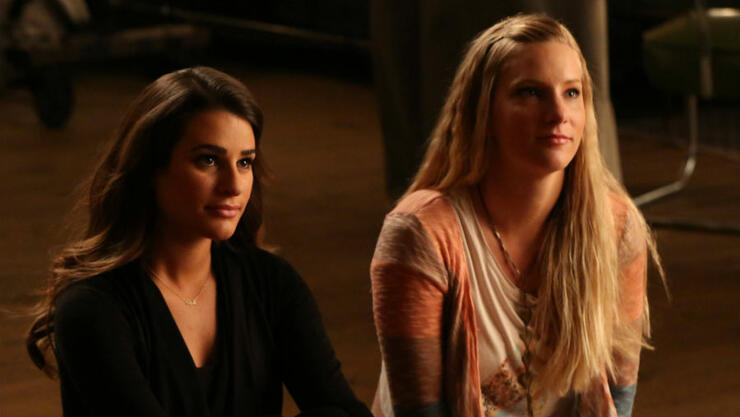 Another Glee star has spoken up about the controversy surrounding former co-star Lea Michele, admitting that she was indeed difficult to work with on the FOX franchise.
Morris, who played cheerleader Brittany S. Pierce on the musical series, took to Twitter to share her thoughts on Michele, who played the show's shining star Rachel Berry. In case you haven't heard, the star was recently called out by another fellow co-star Samantha Ware, who said that Michele made her first television gig "a living hell."
"Let me be very clear, Hate is a disease in America that we are trying to cure, so I would never wish for hate to be spread to anyone else. With that said, was she unpleasant to work with? Very much so; for Lea to treat others with the disrespect that she did for as long as she did, I believe she SHOULD be called out," Morris said in a lengthy letter to fans on Wednesday (June 3).
"And yet, it's also on us because to allow it to go on for so long without speaking out is something else we're learning along with the rest of society," Heather continued. "But, at the current moment its implied that she is a racist and although I cannot comment on her beliefs, I think we're assuming, and you know what happens when we all assume…"
Prior to Morris' reveal, additional Glee alums like Alex Newell, Dabier Snell, and Amber Riley also spoke out on Michele's behavior. Since Ware's initial tweet, Michele has been dropped from her HelloFresh endorsement and released an apology.
Chat About Heather Morris Says Lea Michele Was Very 'Unpleasant' On Set Of 'Glee'