System Of A Down Never 'Fully Met Our Potential,' Says John Dolmayan
By Andrew Magnotta @AndrewMagnotta
June 4, 2020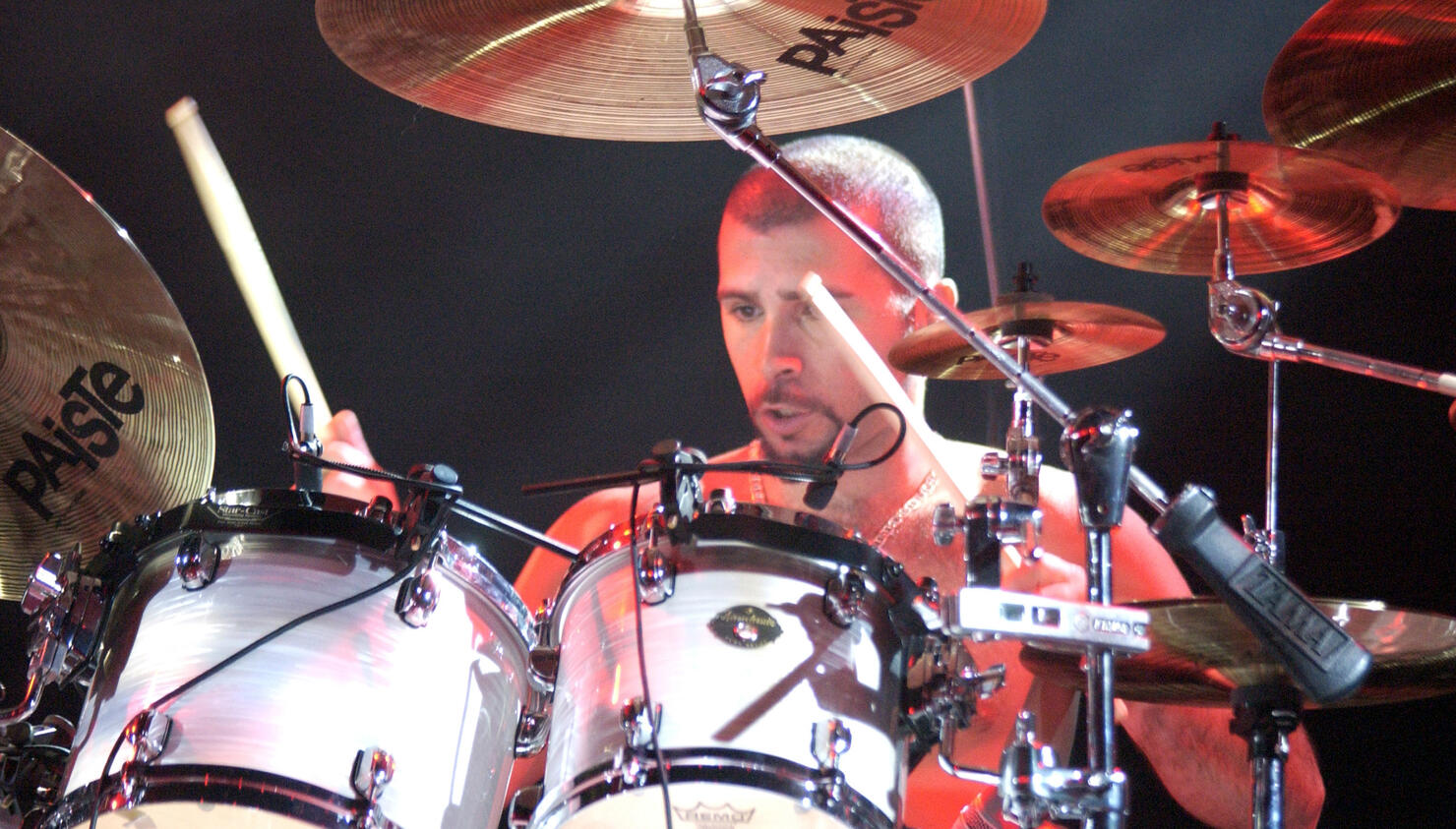 System of a Down drummer John Dolmayan isn't satisfied with the band's career.
Dolmayan is echoing bassist Shavo Odadjian's frustration that SOAD hasn't been more productive in the years since its Mezmerize / Hypnotize double-album in 2005.
The band has toured occasionally over the last decade. But as all four band members have been unable to reach a consensus on what to do next in the studio, new music has remained firmly on the back burner.
Dolmayan told KLOS's Full Metal Jackie that he believes the focus on side projects and solo albums over the last decade has prevented "an incredible growth and expression" from the band.
"It's a sadness for me that we never really fully met our potential and probably never will," he continued. "Even if you release an album now, you can't get back the years that you did nothing. And I think if you talk to some of the other members of my band, they don't look at it that way, because they weren't idle necessarily."
Serj Tankian and Daron Malakian, in particular, have been prolific in the years since the last SOAD album. Creative tension the two has also resulted in a creative stalemate in the band. Dolmayan has collaborated with both men on various other projects.
Dolmayan's debut solo album, These Grey Men, features arrangements by Tankian on several tracks.
He says even though all SOAD band members can do great things on their own, it doesn't mean they can't do something greater together.
"Everybody brought something unique to System of a Down, and the bottom line is when you go and do your own project, you're gonna do the best you can to make it great. But you don't have the benefit of the talent of the other people that were in your band with you. And I think each of our solo projects are poorer for it, although there's a lot of positive and good content coming out of each of us individually, it still pales in comparison to what we could have accomplished together."
These Grey Men is available now.
Photo: Getty Images