Joe Biden Meets With George Floyd's Family In Houston
By Peyton Blakemore
June 8, 2020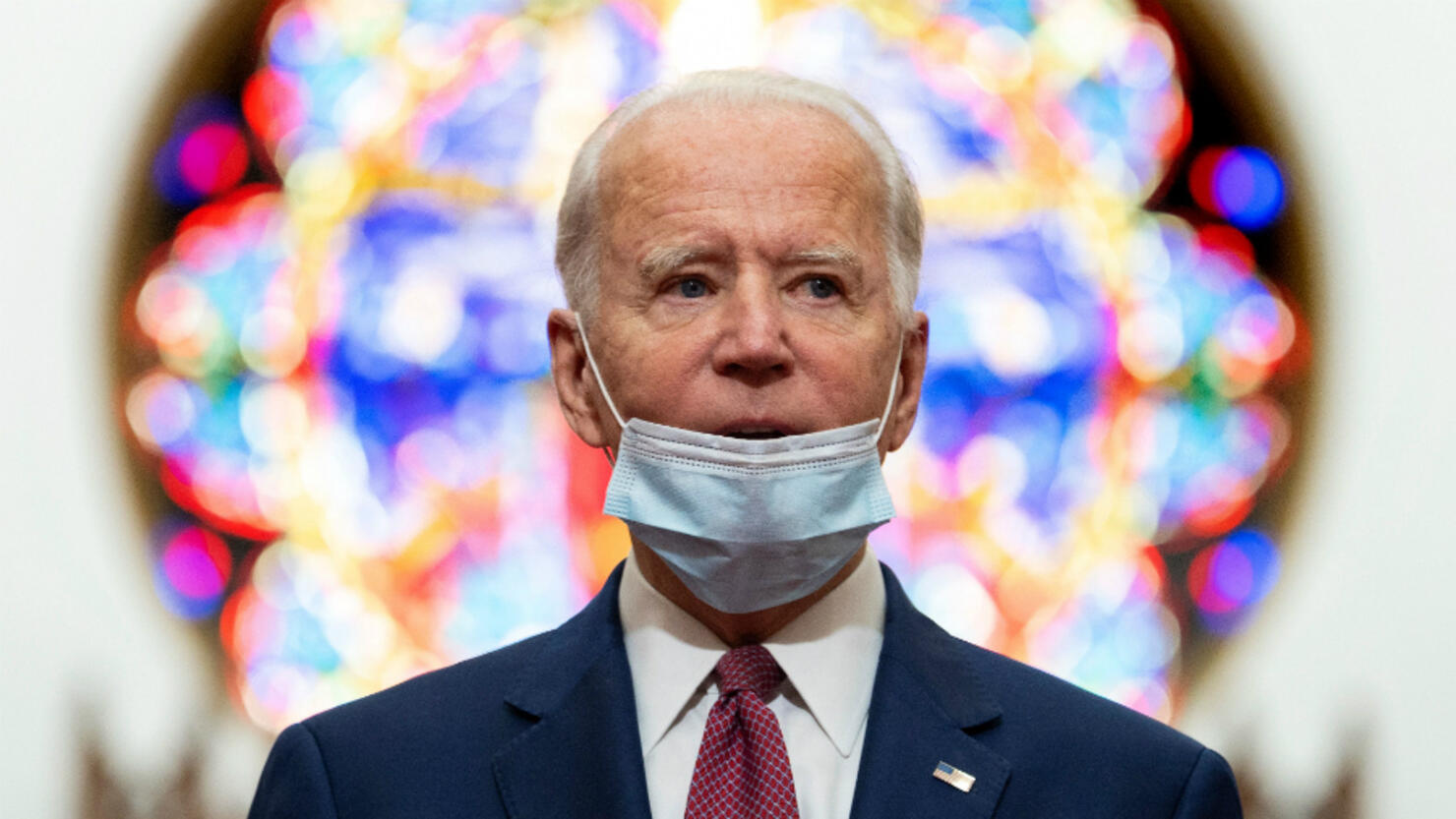 Presidential candidate Joe Biden traveled to Houston, Texas on Monday (June 8) to pay his respects to George Floyd, an unarmed black man whose senseless murder by a Minneapolis police officer sparked nearly two weeks of Black Lives Matter protests around the world.
The former Vice President met privately with George's family ahead of the late 46-year-old's final public memorial service.
"Listening to one another is what will begin to heal America. That's just what VP @JoeBiden did with the family of #GeorgeFloyd – for more than an hour. He listened, heard their pain, and shared in their woe. That compassion meant the world to this grieving family," the Floyd family's attorney Ben Crump tweeted. He also shared a photo of Joe, himself, the Rev. Al Sharpton, Louisiana Democratic Rep. Cedric Richmond, and Roger Floyd, George's uncle.
"[Joe] asked to meet with the family alone, [ahead of George's memorial service], because otherwise they would have had to get Secret Service involved and wand everyone entering [the public funeral]. He didn't want to put that burden on the family," Rev. Al told the Daily News. Adding, "It was a very open discussion. ... They talked frankly that they want justice. They want to see some laws passed, and [Joe] committed that he would fight for that no matter what happens with the election."
The first of George's three public memorial services was held at North Central University in Minneapolis on Thursday (June 4). Hundreds gathered in downtown Minneapolis, just miles from the scene of George's tragic death, to show support for his family. Included in the hundreds of supporters were celebrities Kevin Hart, Tiffany Haddish, T.I., Tyrese Gibson, and Ludacris. Minnesota politicians were also in attendance, including Gov. Tim Walz, Sen. Amy Klobuchar and Minneapolis Mayor Jacob Frey, as was Rev. Jesse Jackson and Martin Luther King III.
A second memorial service for George was held on Saturday (June 6) in Raeford, North Carolina, the state where George was born, at Cape Fear Conference B Headquarters. The final public memorial service was held at The Fountain of Praise Church in Houston.
On Tuesday (June 9), George will be laid to rest during a private funeral service. He will be buried next to his mother at Houston Memorial Gardens.
George was killed on May 25 in Minneapolis after Derek Chauvin, a white police officer, kneeled on his neck for more than eight minutes. Floyd's murder sparked international protests as millions call for justice not only in his case but also for the countless other black Americans who have been killed at the hand of police.
Photo: Getty Images