Joe Exotic Predicts He'll Be 'Dead In 2-3 Months' In New Letter From Prison
By Hayden Brooks
June 8, 2020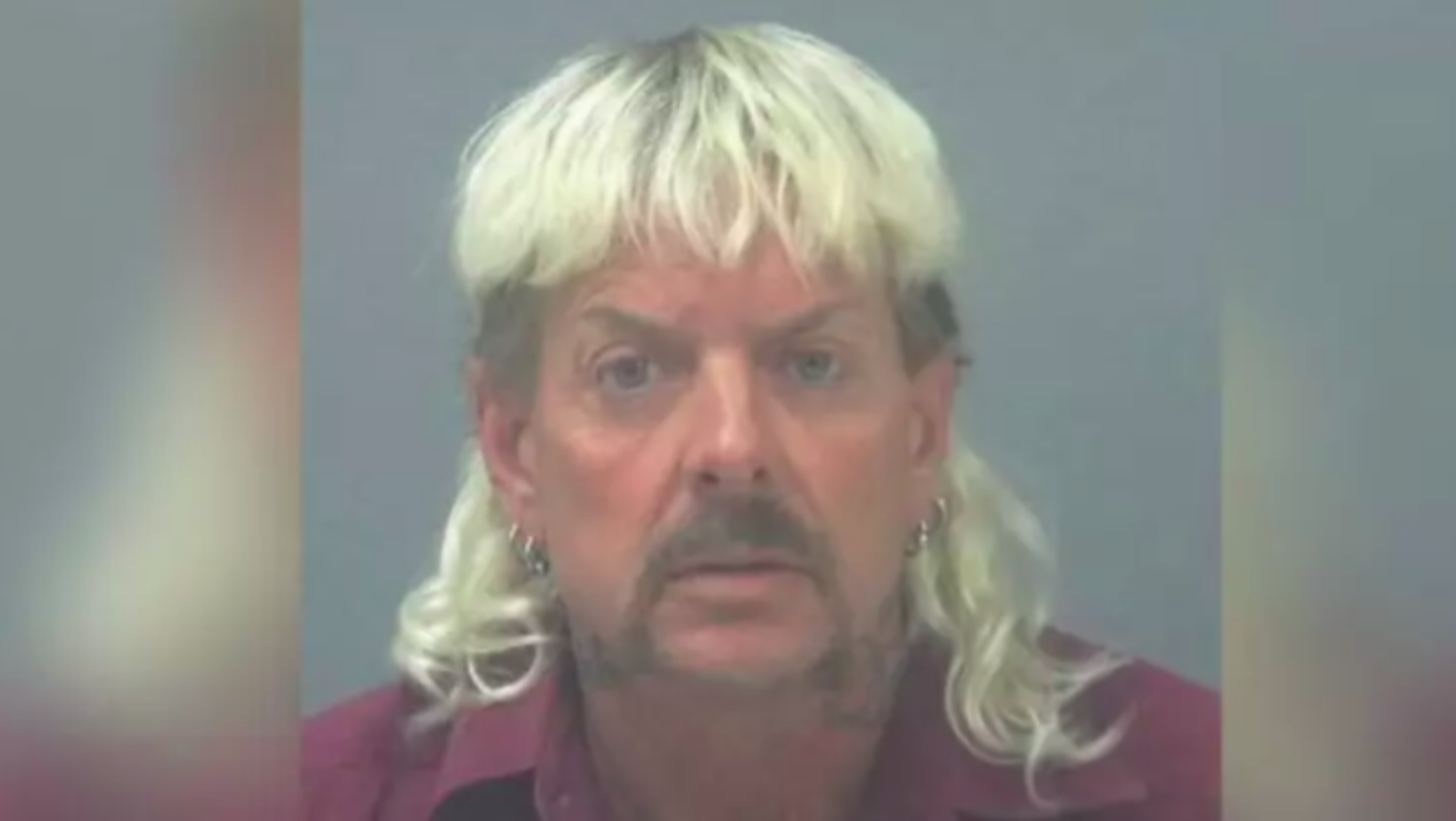 Joe Exotic is fearful for his life behind bars.
TMZ recently obtained a three-page letter by the Tiger King star, 57, which was addressed to his "supporters, fans and loves one," Exotic opens the note by saying the COVID-19 pandemic is over and he's asked President Donald Trump to free him from prison. "My soul is dead," the star confesses, admitting that outsiders have been sending him information about his husband, Dillon Passage, partying on without him in the outside world. Passage has since gone silent on reaching out to Exotic. "I struggle every day to hold on to what little hope I can find."
As you know, Exotic is serving a 22-year sentence for the murder-for-hire scheme on his nemesis, Carole Baskin, and the story unfolded for America in the Tiger King: Murder, Mayhem and Madness mini-series.
"I'll be dead in 2-3 months," Exotic continues in the note, where he also claims that he hasn't received treatment or medication for his health conditions since January. Elsewhere in the letter, he makes some references to Michael Jackson and Cardi B. Additionally, there's also a mention of George Floyd. "It's like George Floyd. His message got lost on the riots, my message got abandon [sic] for money and fame," he claims.
Unfortunately, Exotic must have missed the memo that states Bardi can't help assist in his release. After she jokingly offered to help jumpstart a GoFundMe for Exotic, it was revealed that the platform does not allow funding to "the defense of inmates convicted of violent crimes, plain and simple."
Photo: Santa Rosa County Jail