Morgan Wallen Is Hard At Work On His Second Studio Album
By Blake Taylor
June 9, 2020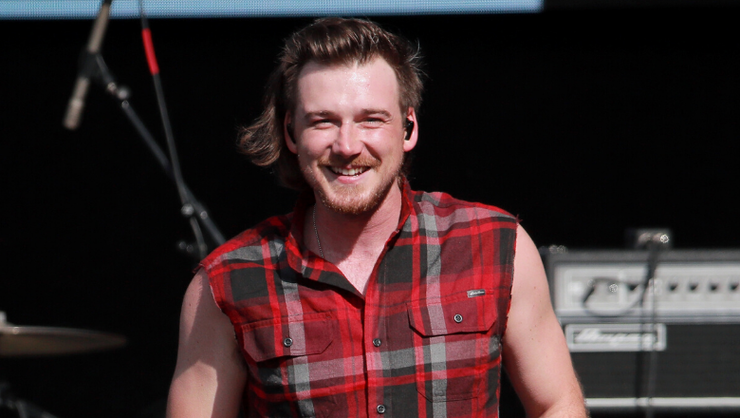 Morgan Wallen is officially back in the studio working on his sophomore album. The country star turned to Instagram to share the exciting news with fans.
On Monday night (June 9) in an Instagram story, Wallen checked in on his fans and gave them a brief update about the progress of his new album. "In the studio working on my album," he says in the video message. "I'm really excited. I hope you guys are gonna be excited too. I don't have any date or anything like that yet for when it comes out, but I'm working hard."
He continued on to explain that the coronavirus pandemic is to blame for the delay, but now he's finally recording.
"But, we're here now, we're working and trying to decide, as y'all know, what all I'm gonna put on there," he said. "Keep giving me feedback and that kind of stuff from my posts."
"I miss ya'll and I love y'all and I appreciate you letting me do this," he added. "I'm gonna try my best to make album two as good, if not better than, album one."
In recent weeks, Wallen has been sharing new songs with fans and asking for their input. He most recently shared a song called "Dangerous" on Thursday (June 5).
The song finds Wallen singing about the trouble that could come if he goes out drinking after a breakup. "So, I don't wanna go downtown, doin' what we used to / Twist the top off another round, hell I got enough loose screws," Wallen sings in the chorus. "Getting tired of drinkin' bout you, cause nothin ever changes / Think I'm gonna stay right here tonight cause that could be dangerous."
Wallen co-wrote "Dangerous" alongside Ernest, who he also co-wrote another new song with earlier in the week with. "Wasted On You," co-written by Wallen and Ernest along with Josh Thompson and Charlie Handsome, was shared on Wednesday (June 3).
Based on the comments, it looks like fans are loving the new tunes Wallen is sharing. Take a listen to "Dangerous" and "Wasted On You" below.
Chat About Morgan Wallen Is Hard At Work On His Second Studio Album