Jared Leto Has Been Secretly Dating Model Valery Kaufman For 5 Years
By Eliot Hill
June 10, 2020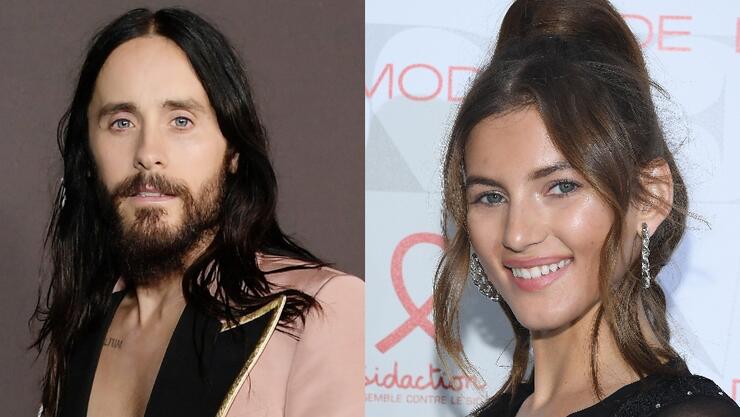 It seems like Thirty Seconds to Mars' Jared Leto is not spending his quarantine time alone.
After revealing back in March that he had no idea COVID-19 was happening due to being off the grid, he seems to have some company during the pandemic. 
New reports via PEOPLE suggest that the 48-year-old Oscar-winning actor has been on and off with 26-year-old Russian model Valery Kaufman for five years.
"They initially seemed to be friends," PEOPLE's photographer source told the publication. "They would meet up with groups of people and all hangout. They didn't go on solo dates."
Pictures of the two date back as far as 2015 and the pair were recently spotted out taking a hike sparking more romance rumors. Leto has been known to keep his personal life private so it seems unlikely either one of them will confirm their relationship. But hey, maybe we'll get lucky and he'll bring her along if there is a red carpet for his film, MORBIUS!
According to the site, Leto introduced Kaufman to his mom earlier this year as things began to get more serious. "Over the years, things seem to have turned romantic," the source said. "They have been off and on now for a few years, but seem to spend more time together lately."
While it's assumed the pair have been together for five years, the singer was most-recently linked to his co-star Lupita Nyong'o — who spoke about their close bond in 2019. 
"There was an intimacy that grew from that, that goes beyond the dating rumors, beyond all that," she said at the time.
Photos: Getty Images
Chat About Jared Leto Has Been Secretly Dating Model Valery Kaufman For 5 Years