David Crosby On The Past Few Months: 'I Have Been Crying'
By Andrew Magnotta @AndrewMagnotta
June 11, 2020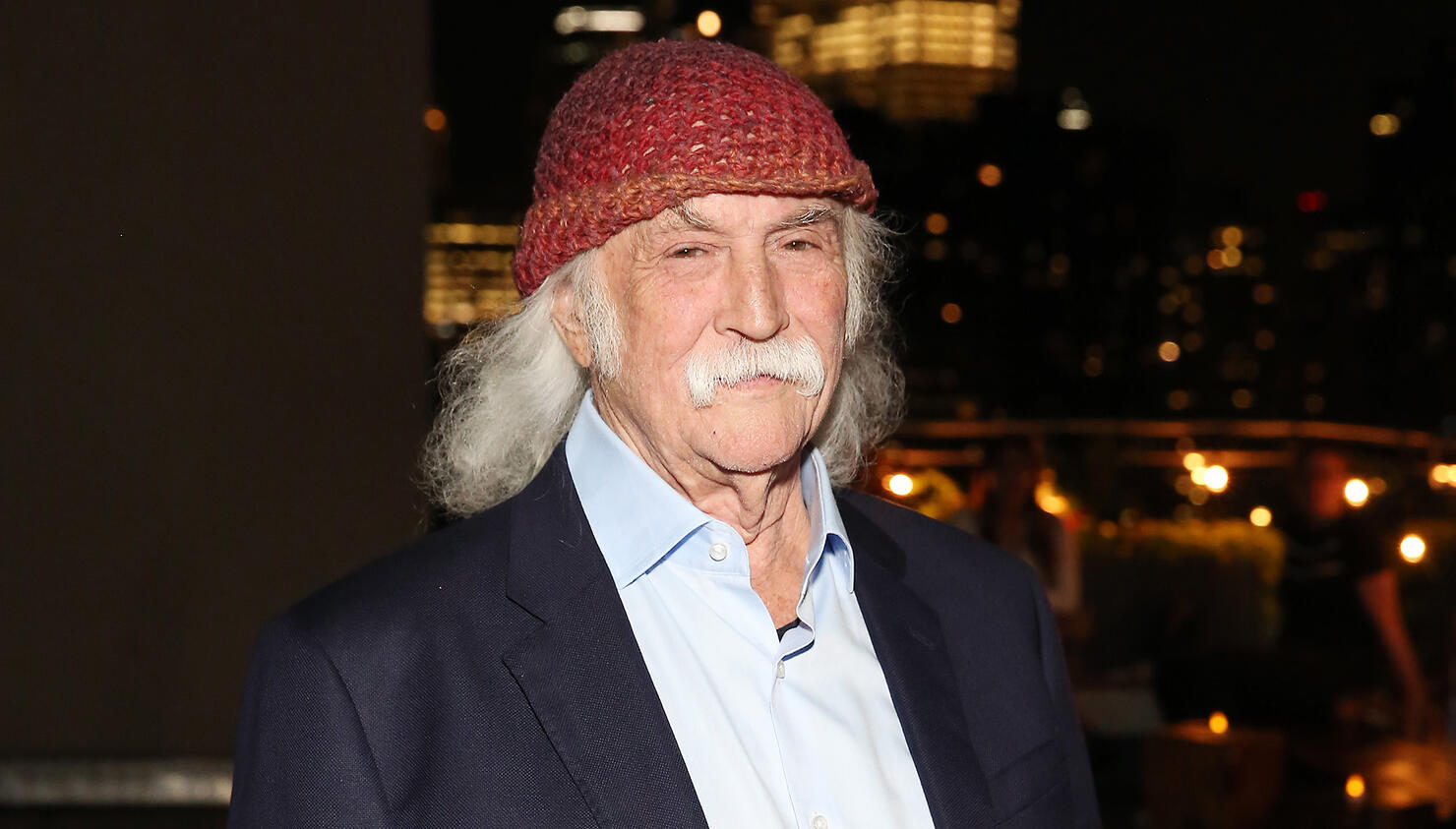 David Crosby fears his days of playing the guitar are over after a procedure to address a problem in his hand was unsuccessful.
"I get trigger-finger tendinitis in my hands," Crosby told Rolling Stone in a new interview. "I went in to get it fixed, and it didn't work. Now I'm in a tremendous amount of pain in my right hand. It's entirely possible that I may never play guitar again."
Between the myriad challenges of the coronavirus pandemic, riots resulting from the police-custody death of George Floyd and the overdose death of his biological son Beckett Cypher in May, Crosby says the past several months have really beaten him up emotionally.
"I'm having a hard time keeping my goddamn head above water," he said. "I'm a pretty positive guy. I've been through a lot. I mean, a lot. I've been tested a lot. And it's hard to slug me down. You punch me, OK, I can't really fight back. I'm old. But I'll get back up. And I have been. But I'm loaded up good, man. I've got more on my plate than I can handle and I have been crying. I'll admit it."
With his career in doubt, Crosby admitted that he's unsure if he'll be able to keep his house. He snorted away his savings long ago — as was documented in the film Remember My Name — but he's not "whining."
The coronavirus has claimed millions of lives and millions of jobs. Crosby says most people in the music business, regardless of their status, went from making a living to having no income at all within a matter of weeks. That was three months ago and that's a challenge that's hard to prepare for.
"I'm telling you the truth, he said. "[The virus] might have just taken the last chance I had to go out and do it. And that's a bitch. And I still don't think that's the wrong thing. I think they are doing the right thing to not have aggregations of people, but don't kid yourself about the effect. To us? To the musicians? It's a goddamn disaster."
Crosby has said for years that he won't be able to tour forever. At 78, his time is already running out. There are no guarantees that he'll be healthy enough to tour again when the pandemic is over.
If he can't play guitar anymore, at least he can still sing. Crosby says he's looking forward to releasing a new album featuring Michael McDonald and Donald Fagen. He hasn't settled on a title yet, but he says they have three singles, which will hopefully see the light of day soon.
Photo: Getty Images