J.K. Rowling Defends 'Transphobic' Comments In New Essay
By Hayden Brooks
June 11, 2020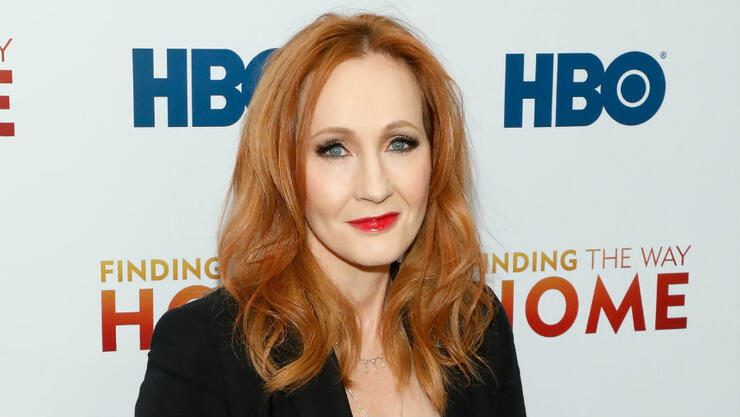 Harry Potter author J.K. Rowling is holding her stance on her controversial remarks, which have been labeled transphobic by many, including franchise star Daniel Radcliffe.
On Wednesday (June 3), the British author, 54, shared a lengthy essay titled "J.K. Rowling Writes about Her Reasons for Speaking out on Sex and Gender Issues" on her website to explain her thought process. "On Saturday morning, I read that the Scottish government is proceeding with its controversial gender recognition plans, which will in effect mean that all a man needs to 'become a woman' is to say he's one. To use a very contemporary word, I was 'triggered,'" Rowling wrote, adding a bombshell confession about being a sexual assault survivor.
"Ground down by the relentless attacks from trans activists on social media, when I was only there to give children feedback about pictures they'd drawn for my book under lockdown, I spent much of Saturday in a very dark place inside my head, as memories of a serious sexual assault I suffered in my twenties recurred on a loop," she said. "That assault happened at a time and in a space where I was vulnerable, and a man capitalized on an opportunity. I couldn't shut out those memories and I was finding it hard to contain my anger and disappointment about the way I believe my government is playing fast and loose with womens and girls' safety."
Elsewhere in the essay, she explained that her confession was not to "garner sympathy," but instead show her solidarity with women with similar experiences, "who've been slurred as bigots for having concerns around single-sex spaces."
Additionally, Rowling made attempts to make a point around the transgender women who have been victims of sexual assault. "If you could come inside my head and understand what I feel when I read about a trans woman dying at the hands of a violent man, you'd find solidarity and kinship," she continued. "I have a visceral sense of the terror in which those trans women will have spent their last seconds on earth, because I too have known moments of blind fear when I realized that the only thing keeping me alive was the shaky self-restraint of my attacker."
As for her controversial tweets, she hit back at a common suggestion she's received since the backlash began. She's been told to meet with members of the trans community, but she already happens to know a few already.
"The 'inclusive' language that calls female people 'menstruators' and 'people with vulvas' strikes many women as dehumanising and demeaning," she explained in reference to the viral tweets. "I understand why trans activists consider this language to be appropriate and kind, but for those of us who've had degrading slurs spat at us by violent men, it's not neutral, it's hostile and alienating."