Halsey Launches Initiative For Black Creators To Amplify Their Work
By Lindsey Smith
June 12, 2020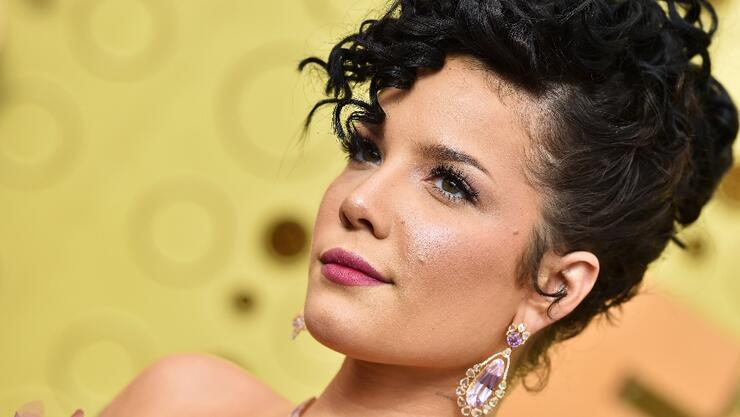 Halsey is once again giving back to the Black community. 
In addition to showing up to protests against racial injustice every day, donating tens of thousands of dollars to charity, and so much more over the course of her career, Halsey's just announced an incredible initiative.
On Thursday, the "You should be sad" singer announced the "Black Creators Funding Initiative" to help amplify the work of Black creators. "I am launching this to give funds, resources, and a platform to black creators. Looking for black creators who want to enrich the world with their work," she wrote on Instagram.
Black creators can use the hashtag #BLACKCREATORSFUND to show Halsey their work on Instagram and Twitter and non-Black people can use the hashtag to tag their favorite Black creators. 
The official statement for the BCFI reads: "We are launching a fund to help Black creators and amplify their art, voice, and perspective. This ongoing initiative will be entirely funded by the Halsey team. If you're an artist, poet, graphic designer, writer, film maker, music producer, journalist, make up artist, or creator of any kind, we want to see your work and want to help achieve your goals."
Halsey also noted that in addition to funds, "the artists will be promoted on my socials to help launch their platforms and we will help provide resources, information, and points of contact."
The first recipients of the BCFI will be announced next Thursday (June 18) so get your posts in now! At the time of publishing there were a little over 1,200 posts tagged on Instagram and almost 1,500 on Twitter.
Plus, if you want to help support these Black creators, you can go through the hashtag and follow their social or buy their work!
Photo: Getty Images