Aaron Carter Announces Engagement To GF Melanie Martin After Brief Breakup
By Paris Close
June 13, 2020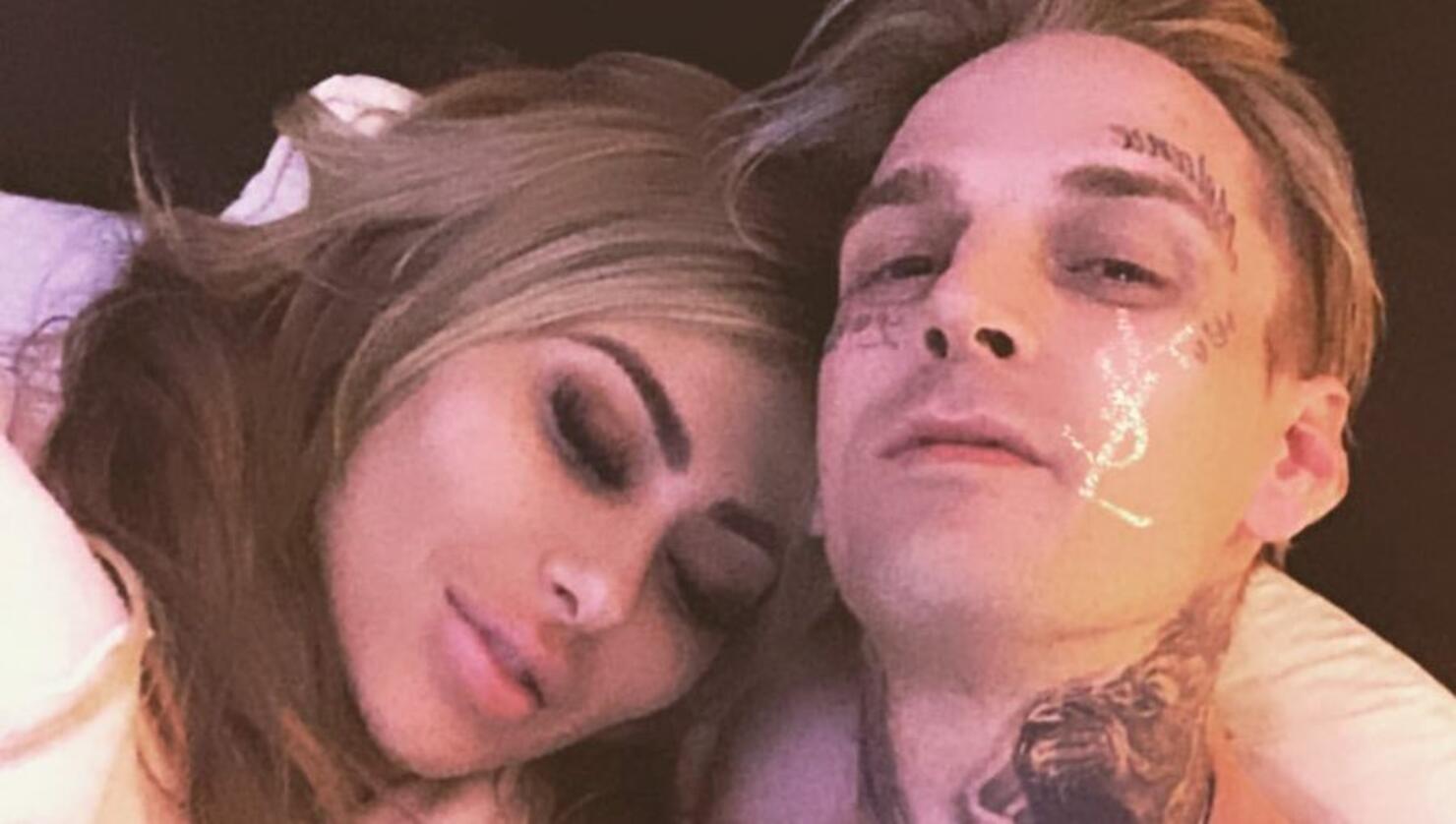 Love wins. Aaron Carter has popped the question to his on-and-off girlfriend Melanie Martin.
The "I Want Candy" singer officially announced his engagement to Martin on Instagram this Friday (June 12). Sharing an image of his wife-to-be sporting the engagement ring, Carter captioned the snapshot with, "Love wins. #iloveyou3000, #engaged, #fiance and #ourlovestory."
The engagement news came surprisingly fast for the couple, whose relationship has been through its share of ups and downs as of late.
Additionally, the happy announcement also came amid heartbreak as it was revealed that Martin, who had been expecting her first child with Carter, had suffered a miscarriage due to stress conditions. "We're gonna give it some time, let her heal and then we're going to try again. We both want that. I gotta take care of her," Carter told fans in a video with Melanie shared to Instagram.
Carter first announced their pregnancy in April, breaking the news together on Instagram Live. "Obviously, I have a baby on the way. I'm going to be a busy father for sure," the "Sooner or Later" star told viewers while holding up a pregnancy test. "This is the official announcement. We're pregnant."
Prior to making the announcement, the two had reunited in January 2020 in an Instagram post. Carter then honored his love for Melanie by getting a face tattoo of her name above his eyebrow in March, weeks before Melanie was arrested for an alleged domestic violence incident at the musician's home.
What's even stranger, Carter had seemingly moved on with Viktoria Alexeeva in mid-May, just weeks after announcing he and Martin's pregnancy. Guessing from one of Carter's latest IG posts, though, they appeared to have reconciled earlier this week.
Photo: Instagram/Aaron Carter