Korn Members Help Honor Chester Bennington In Grey Daze's 'B12' Video
By Katrina Nattress
June 13, 2020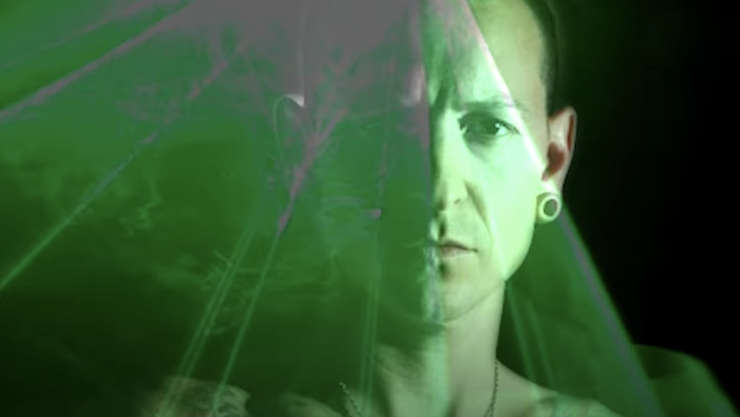 Before Chester Bennington was fronting Linkin Park, he was singing for a band called Grey Daze. The group was planning a reunion before Chester's tragic death in 2017, and now his former bandmates are paying tribute by releasing a new album, Amends, that features re-recorded versions of their little known '90s songs and Chester's remastered vocals.
The album is set to drop on June 26, and the band has been giving fans a taste of what to expect before its release. Last month, they shared a video for "Soul Song," which was directed by Chester's son Jaime Bennington, and on Friday (June 12), they shared a video for "B12," which features Korn guitarists James "Munky" Shaffer and Brian "Head" Welch.
"In this video we not only brought [Chester's] lyrics to life, but we also were able to feel his presence as we performed alongside his vocal track," Grey Daze drummer Sean Dowdell said.
The clip's intro continues to explain the band's choice to carry on after Chester's death. "In 2017, Grey Daze decided to reunite and record another album," the video statement reads. "Two months prior to their first show in 20 years, Chester tragically took his life. After a period of mourning, Grey Daze decided to finish the record in Chester's memory."
Watch the "B12" video below.