Alice Cooper Is Still Thriving In Quarantine
By Andrew Magnotta @AndrewMagnotta
June 15, 2020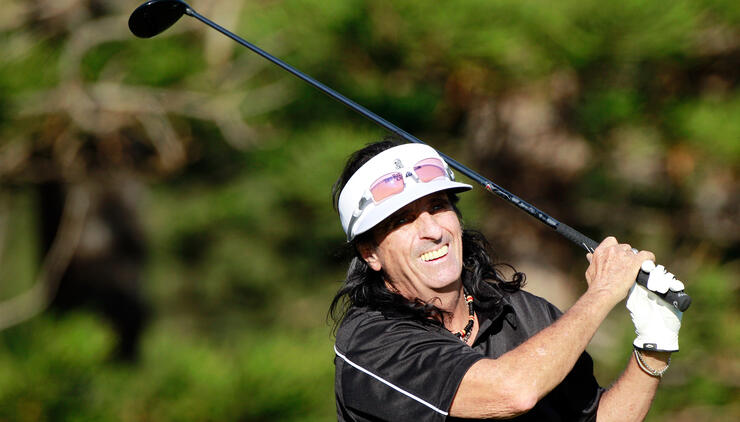 Alice Cooper is still doing well despite travel restrictions and social distancing imperatives that have come with the novel coronavirus pandemic.
The Godfather of Shock Rock wrapped up his tour in Europe this winter, just as reports of the COVID-19 outbreak began getting more and more urgent.
"It's so unusual for us to have more than two weeks off," Cooper said in a recent radio interview. "I think we canceled over 120 shows. We were in Europe at the time, and they said, 'You have 24 hours to get out of Germany before we close the borders.' And I said, 'Well, I don't wanna be stuck here for three weeks.' So we got out of there."
Initially relieved to just be home again and safe, Cooper said he and his wife, Sheryl Goddard, invited their children and grandchildren to stay with them, so no one would be lonely.
The family has gone golfing together almost every morning, and Cooper says he's still looking on the bright side of an otherwise grim situation. He's hardly spent this much time at home in 40 years.
"...[W]e tour constantly — if I'm not touring with my band, I'm out with the Hollywood Vampires, with Johnny Depp and Joe Perry and those guys, and that tour was a five-week tour in Europe. So everybody gets sort of like a forced vacation right now, and for me, it's kind of nice. I'm here at home with all my family, and all the kids are here. My daughter is expecting a baby in July — our fourth grandchild. So it's kind of nice to be off, but every band out there is sort of like racehorses ready to go — we can't wait to get back on the road again."
Cooper released a new single "Don't Give Up" last month, produced by his longtime collaborator Bob Ezrin. He says the song was written in reaction to the extraordinary time in which we're living.
Photo: Getty Images
Chat About Alice Cooper Is Still Thriving In Quarantine