Rush Unveils Animated Music Video For 'The Spirit Of Radio'
By Andrew Magnotta @AndrewMagnotta
June 15, 2020
Rush has released an animated version of the song "Spirit of Radio" in celebration of the 40th anniversary of the band's Permanent Waves album.
The video pays homage to FM radio, depicting its growth through the decades and some of the medium's most pioneering figures. It also serves as a tribute to radio DJs like Donna Halper who first played Rush's music in the '70s and supported the band through its more than 40-year career.
It also takes care to honor the legacy of Rush's late-drummer and lyricist Neil Peart, who passed away in January at age 67.
Permanent Waves was reissued in May 29 via UMC/Mercury/Anthem.
Watch it in the player above.
"Spirit of Radio" was the first single from 1980's Permanent Waves, one of Rush's biggest commercial successes. The album marked a shift in the band's style to a more concise songwriting style.
Peart was recently honored by his hometown of St. Catharines, Ontario, which named a pavilion at a local park after the musician.
Photo: Getty Images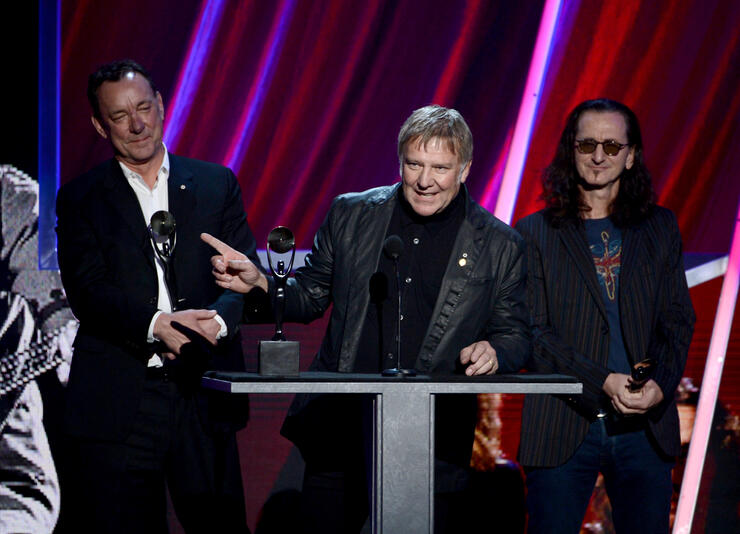 Chat About Rush Unveils Animated Music Video For 'The Spirit Of Radio'