Dua Lipa Pens Sweet Message To Anwar Hadid On One-Year Anniversary
By Hayden Brooks
June 16, 2020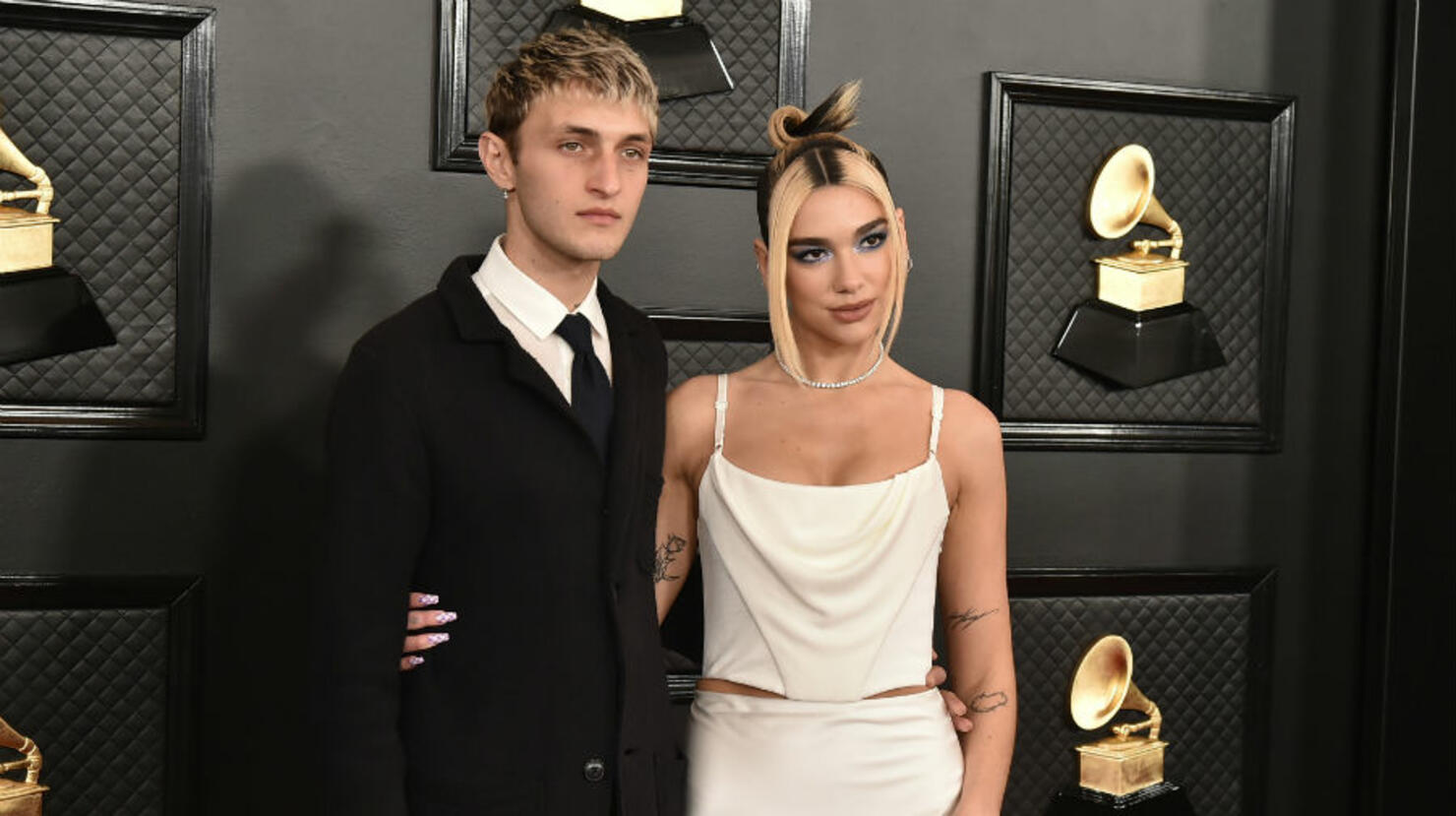 Dua Lipa celebrated her one-year anniversary with Anwar Hadid with a sweet series of shots with her model boyfriend.
"Nothing sweeter than 365 days joint at the hip with you," the pop star, 24, captioned the post, which was shared on Sunday (June 14) and has since gathered more than 3.6 million likes. Meanwhile, Hadid, 20, posted a photo with Lipa with what seems like an inside joke that references the 2005 family film, Sharkboy and Lavagirl.
If you've been following the stars, you know that they started dating shortly after Lipa broke up with her longtime boyfriend Isaac Carew in early June 2019. As the story goes, the two met at a barbecue and then the conversation carried on into their DMs. They made their red carpet debut at the American Music Awards in 2019.
As per an April interview, Lipa has been in lockdown with Anwar in a London Airbnb after her apartment flooded. "It's been really great — easy and fun and chill," the singer told PEOPLE. "We've been making the most of this because we got all this extra time that we weren't expecting to just hang out. It's been an absolute blast, and we're learning so much more about each other."