Usher Recalls Crying In A Pitch Black Room Before Writing 'Burn'
By Hayden Brooks
June 16, 2020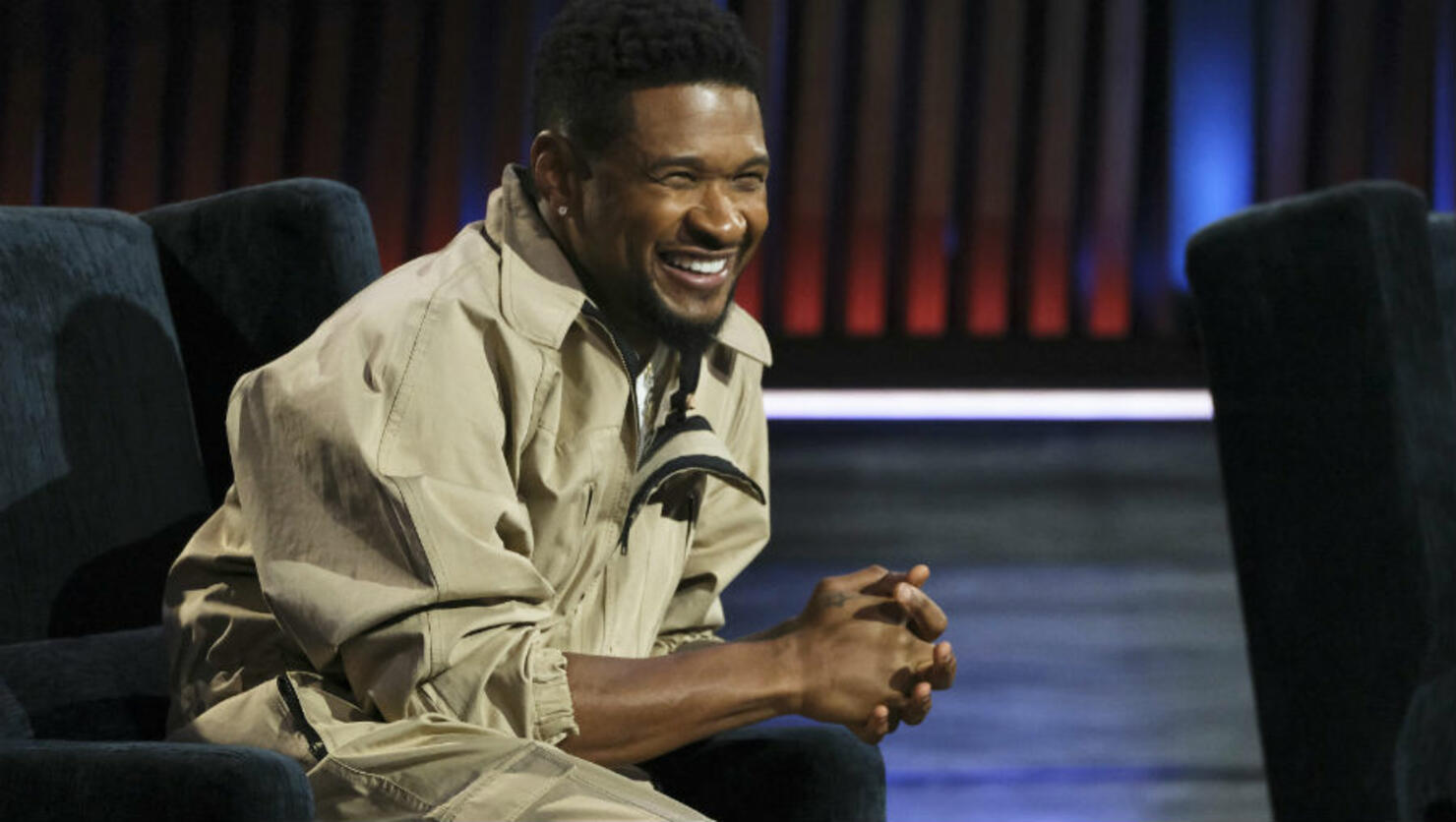 Songland returned with its season two finale on Monday night (June 15) and Usher appeared on the episode to help the competition go out with a bang. During his appearance, the pop crooner helped contestant Ryan Cam with his track, "California." Additionally, the star made an appearance on NBC's Songland Podcast and shared some insight on his songwriting past, including his mega-smash, "Burn."
Known for his dancefloor bangers, as well as a number of ballads, Ursh admitted that the track was inspired by a major heartbreak. "I was heartbroken. I was in a relationship with a girl who I'd been trying my hardest to just get over," he confessed during the podcast. "I'm literally balled up in a pitch black room crying. I can't explain this feeling. All I can say is it burns."
The 2004 ballad, which he worked on alongside Jermaine Dupri and Bryan-Michael Cox, heard the singer bring a 360 degree element to life. "Whenever I'm creating a song, I'm thinking about it 360, not only what I experienced or what I'm trying to convey emotionally, but also to where I'm going to perform it and that was the finale of 'Burn,'" he explained. "I wanted to bring people into the live experience. I wanted you singing this, to give it back, getting yourself ready, being prepared for that moment, the climax."
"Every experience that I've ever had writing happened as some result of something that was meaningful in my life," the singer continued of the craft. "As it relates to being a songwriter when you're going through things, it's the best time to find some of the most incredible work. You just have to allow yourself to be open because it's in there. And it may come as a result of something that has inspired you, or something that will be inspiring as a result of what you felt, negative or positive. I always think it's important to write down what you feel, even if it's spur of the moment in the middle of the night. You turn over, you jot down something, even if it's a word. Inspiration may come from just a word."
Meanwhile, Cam, who always envisioned doing something creative with his life, worked on his track in Greece while spending time with his family. "I was feeling very creative and inspired just by the culture that surrounded me and the people around me," he explained, before revealing the moment when his friend Sahara sent him the summery beat. Cam finished the cut, which was originally titled "Staying Over," in just one day and was intent on keeping it for himself, but when the folks behind the NBC reality competition reached out, he knew the R&B roots of the track was perfect for the pop star.
After bringing the track to the show, the judging panel, including Ryan Tedder, Ester Dean and Shane McAnally, offered him some feedback about the structure and it was that piece of advice that helped him revamp it. After being paired with Dean, the two (along with one of her collaborators) went at it to make the song a bit more modern with some slang and added a loose take on the track. "I think I went into this experience with a great mindset, and that was I'm just lucky to have been chosen, and I'm here," Cam added.
To hear more about "California," scroll on below to take a listen to the accompanying episode of NBC's Songland Podcast. If you want to be sure you're listening to the podcasts everyone else is checking out, iHeartRadio has you covered. Every Monday, iHeartRadio releases a chart showing the most popular podcasts of the week. Stay up to date on what's trending by checking out the chart here. There's even a chart just for radio podcasts here, featuring all your favorite iHeartRadio personalities like Bobby Bones, Elvis Duran, Steve Harvey and dozens of others.